When it comes to door handles and knobs, there is a lot to consider as they come in different styles and shapes. Door handles are for both functionality as well as aesthetics. So, what are the different kinds of door handles you can expect to find when shopping for one?
There are different types of door handles that many people use depending on the style and look they are going for. These are a Lever Door Handle on Backplate, Lever Door Handle on Rose, Bolt Through Pull Handles, Face Fixed Pull Handles, Flush Pull Handles, and a Dummy Or Non-turning Handles.
Different types of door handles serve different purposes. Here are some of the different door handles you have most likely seen at some point.
The Different Kinds Of Door Handles
You are spoilt for choice regarding door handles, as there are many different kinds of door handle combinations that you can play with. Here is a list of the different types of door handles you can look into getting.
Lever Door Handle On Backplate – A Popular Door Handle
This type of door handle is a basic and traditional one often seen on doors. It rests on a backplate and has all kinds of colors and finishes including but not limited to brass, bronze, and black. This is a great door handle on doors that need to be locked as it has a keyhole cutout making it an excellent choice for a backdoor.
Lever latches are frequently employed on most internal doors that don't need to be locked. These are the same as the lever door handles on the backplate, except they do not have a keyhole. Lever locks are used with sash locks and have a keyhole on the backplate. When used with a bathroom lock, bathroom sets feature a turn and release feature incorporated into the backplate.
A Lever Door Handle On Rose – A Well-liked Door Handle
These are stunning door handles as they are situated on a round rose and, in some cases, a square. These are typically found on inside doors such as a closet, as they have a simple hand lever that you use to open and close a door.
This kind of door handle usually uses a latch. It can usually be upgraded with an addition of a locking mechanism for safety and security reasons. These handles have several advantages compared to a lever on a backplate door handle. First, the rose cover conceals the screws and handle fittings for a fully flush finish. Because of this, it is perfect for contemporary and sleek interior design.
Furthermore, any internal door in your house can be opened using a lever on rose door knobs. Depending on the space and needs, combine the lever on the rose door handle with either locks, latches, or thumb turns.
Bolt Through Pull Handles – Another Kind Of Door Handles
Bolt Through Pull handles typically have a bolt passed through the door during installation. A nut on the other side then encloses this bolt. Bolt through pull handles works great as bi-directional interior door handles.
You are looking at the right door handle if you're looking for a handle that prioritizes safety while improving the door's overall appeal. Bolt-through handles are the best option for doors that may see regular and heavy use.
Any residential or professional setting can use them. Due to the bolt-through system's ability to provide the strength and stability required from a door handle, they are especially well suited for busy public buildings such as schools.
Face Fixed Pull Handles – Excellent Door Handles
Face Fixed Pull handles have a unique D shape that one grabs onto to open the door they are affixed to. They are attached to doors via screw fixings on either side. Surface mounted handles, like Face Fixed door handles, are the best option when you require a handle that enables you to pull or push doors without a lock and you have no desire to drill holes through the door.
Additionally, face-fixing eliminates the need to account for the thickness of a door. This type of door handle gives you the options you require, whether you desire handles for just one side, such as an emergency exit or a highly attractive door handle, to add some flair to your home. Doors with pull handles have no internal locking or securing devices. Latch strikes and latches are not necessary.
Flush Pull Handles – Well-Known Door Handles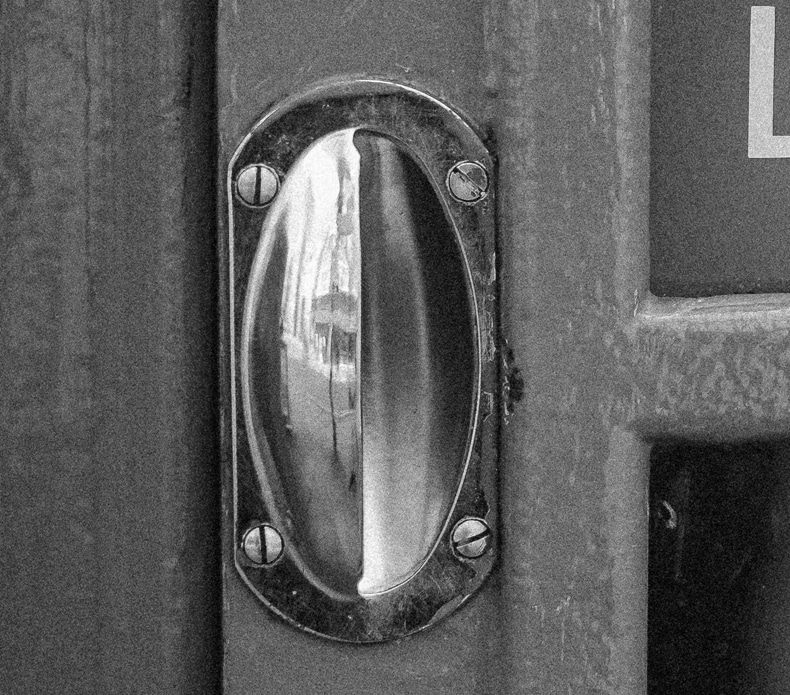 Because they are concealed and don't protrude from the surface, flush pull door handles are an option for different doors or drawers. The flush pull is frequently the favored solution in specific situations for various reasons.
In other instances, installing a flush door pull is sufficient just to get a visually appealing look that is tidy, fashionable, and considerably more discreet. However, some logical justifications exist for using a flush handle door.
This kind of door handle is easy to spot and can be found on doors like sliding doors, cupboard doors, and even drawer fronts. They are frequently used on sliding wardrobe and cabinet doors since a protruding handle obstructs the door's movement.
The doors can move past one another without being obstructed since typical flush pulls for sliding windows and doors are set into the surface. When you choose a flush pull handle, you avoid the potential danger that could arise from a protruding handle.
A circular concave flush pull is one type of flush pull door handle. It includes concave recesses within the handle that allow the fingers to fit for a secure grasp. It enables a good grip on a larger drawer, making it an excellent flush pull that is especially well suited for usage as a drawer pull.
Dummy Or Non-Turning Handles – Used In Many Cases
Dummy handles are non-moving. They lack axles, latches, and locks. Dummy handles are simply fake, fixed knobs that are used to open and shut doors without conventional latches. These handles adorn inactive doors and come in common designs like knobs and levers.
This may seem useless, but a good example of where they come in handy is on French doors, where one door typically latches onto another. The door that latches would have a standard handle, while the one it is latching into has a dummy or non-turning handle.
Suppose you're wondering what the purpose of a dummy handle is. It wouldn't look balanced if one door had a handle and the other did not. It is simply to make both doors look more cohesive and for aesthetics.
Frequently Asked Questions
Are Door Handles Better Than Door Knobs?
Most people wonder whether door handles or knobs are the best to go for. Knobs are typically liked by those that have a good grip. Furthermore, given how often those with handles catch their arm on them, they tend to wish they had fitted knobs instead, though they enjoy how they look.
If you have a room filled with valuables, want to keep your kids, pets, etc., under a certain amount of restraint, or have any other form of impairment, knobs are preferable. It's considerably simpler to critter-proof them.
Handles are preferable if you're an elderly person or someone with a disability. Simply put, they both serve the same purpose. However, elderly people and some people with hand mobility limitations benefit more from a handle.
Which Kind Of Door Handle Is The Best?
As you can see, there are many different types of door handles, so it's not surprising if you're wondering which is the best of the handles mentioned above. You must first consider the following factors in order to select the ideal door handle:
– Where will you use the handle?
– The substance or finish you desire
– The design of your house
– Whom do you house?
Conclusion
As you can see, there are many different types of door handles. It all comes down to personal preference and style when choosing which door handle works best for you.
Follow Quiet Minimal on Pinterest for more home design and minimal living content.