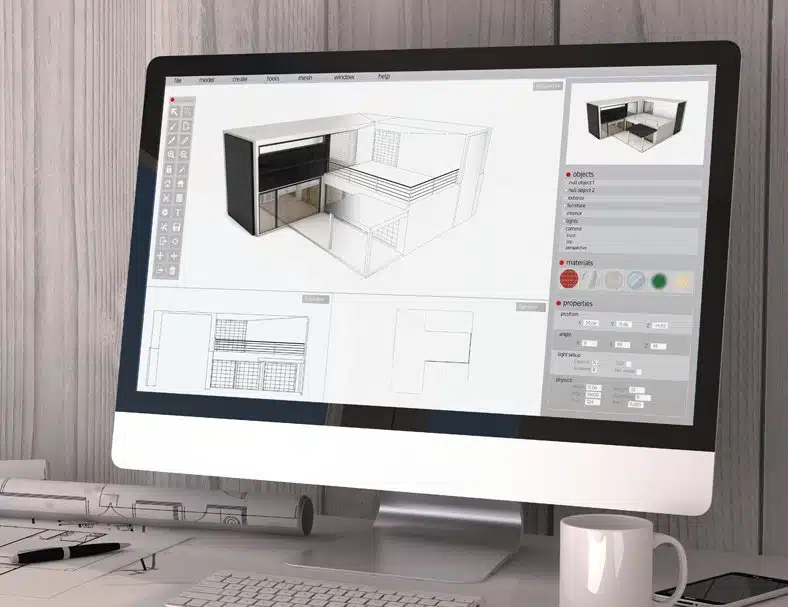 Do you need to design your home, but you don't know how to translate your imagination into reality? Or maybe you want to update a room in your home or redesign your kitchen from scratch.
Then, you need this smart free interior home design software. It will help you plan out your ideal minimalist home with ease and take all the stress out of the process! This software converts your 2D plans into 3D interiors, so you can visualize your dream house.
This free home design software is quick and easy to use, allowing you to plan out your home's interior design. It's a lot of fun, too! This program provides visuals that help you see how to use your space and what will look best.
Anyone can use this simple yet powerful software. You don't need to be an architect or an interior designer. With this software, you can plan out a minimalist home that's both gorgeous and practical.
So click below, and you can start designing your home within seconds!
The Software
Designing your home should be an enjoyable experience. You probably have a lot of ideas, but knowing how they will actually look isn't easy. That's where this room design software comes in!
Whether you're moving into your first home or renovating, this software is just what you need. It makes it easy to update your home by testing it out first to see how it will look.
You can create a simulation of your own home, customized to look exactly like your house. Then, you can add furniture and other design elements and move them around. 
That allows you to test out different ideas and play around with styles, placement, and more.
This interior and exterior design software can do it all! Not only can you plan your interior, but you can design the outside of your home and even your garden. 
It even doubles up as a free 3D architectural design software. You can design your home plans from scratch in the app and use them as a basis for construction.
Features & Benefits of the Home Design Software
So what exactly does this software do, and how will it help you?
It's designed to make it easy for you to create your dream home. You can use it to produce detailed floor plans, so you can plan how to design your house.
Here's a quick guide to the features of this free 3D house design software!
2D and 3D House Designs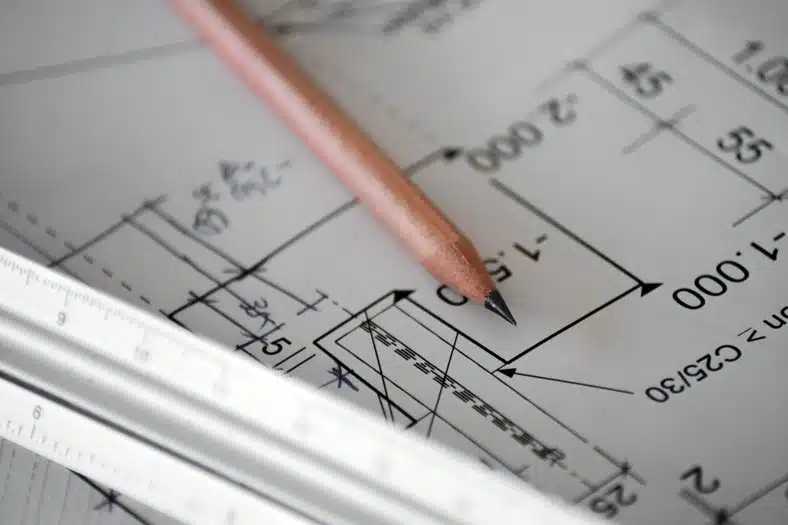 This easy and versatile software allows you to create floor plans for a room or your entire house. That will help you to decide how to arrange your furniture and create a stunning interior design.
You can start by creating a simple 2D floor plan. Then, the software will transform your plans into 3D. That allows you to visualize what your home will really look like.
This free 3D rendering software creates realistic images that look just like photos. So, you get an excellent idea of what styles and layouts will work in your home.
Simple Drag and Drop Builder
You don't need any specific skills or experience to use this free home renovation software. Anyone can get started within minutes.
Within the app, you'll find a huge catalog of design elements you can add to your home plans. That includes all sorts of items of furniture as well as different colors and textures.
You just drag them anywhere on your designs and move them wherever you like. So, you really can personalize it to look like your own home.
With a simple drag and drop builder, it's quick and easy to use this app. (It's so much fun that it can even get a little addictive!)
Save Your Designs for Later
You don't need to worry about creating the perfect floor plan and then losing it. The app will store your designs so you can come back to them later.
You can also export your plans to print or use them elsewhere. Plus, it's easy to archive any designs you no longer need.
Cloud-Based Software (No Downloads Necessary)
The best part about this home builder software is that it's all online and in the cloud.
Once you have the app, you don't need to download anything to your computer. It's quick and easy to use and won't take up space on your device.
Offline & Online Use
You can use this software anywhere. Don't have internet data or a WiFi connection? No problem!
You can still work on your minimalist home even without an internet connection. That's why this software for interior design is so handy and user-friendly. You can work on your designs whenever you feel inspired!
Browse Project Gallery for Inspiration
Within the app, you'll also find thousands of designs from other users. So, you can browse through to get inspiration or ideas for your own home.
Millions of people around the world have used this app to design and improve their homes.
You can take your interior and exterior design to the next level with this amazing app, too. It allows you to test out your home plans and decide what will look best in your home!
With a simple interface, this app is fun and easy to use. You can create a beautiful home with these customized house plans, even if you're not an expert. Many of the features within the app are entirely free. So, you can get started within seconds at no cost at all!