Mandy Gayer Design is an architecture firm known for its modern and sleek designs, and its project in La Jolla, California, is no exception.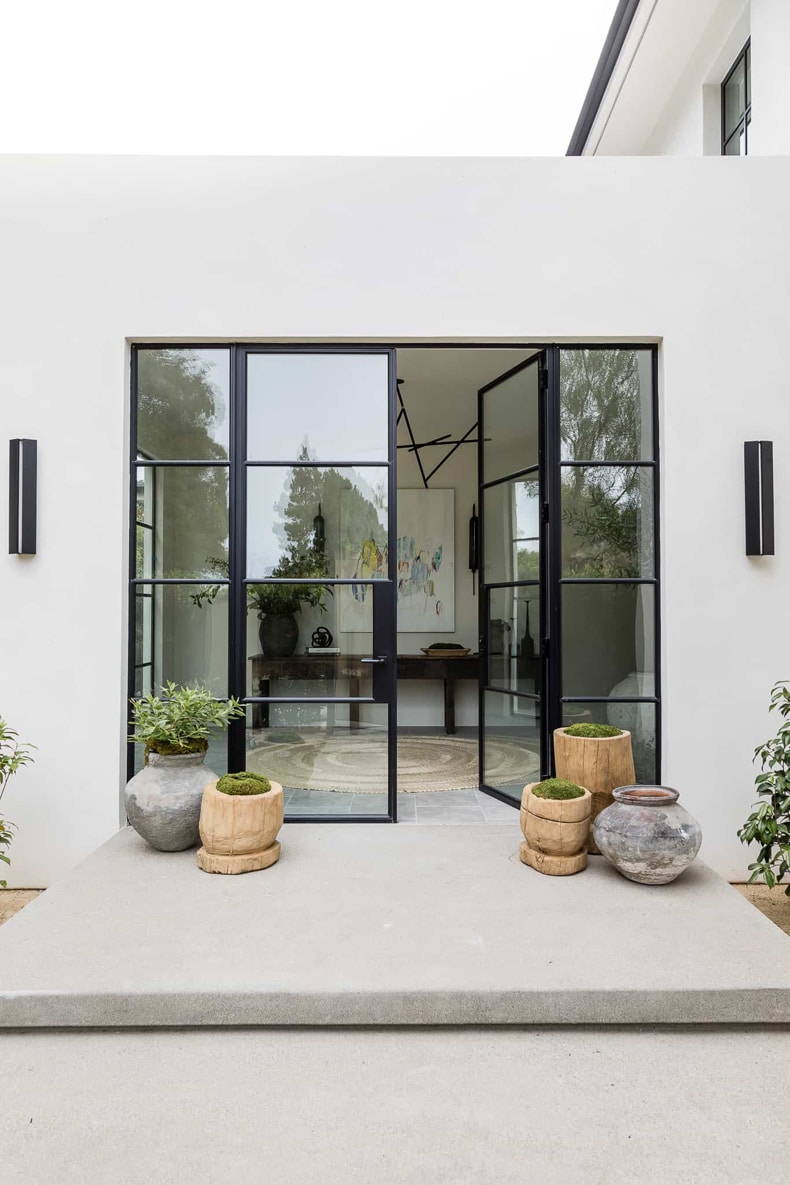 The project is in a prime location with stunning coastal views, boasting a contemporary and luxurious design that is sure to impress.
An Exquisite Design Project
From the exterior to the interior, every detail has been carefully thought out and executed to perfection, resulting in a luxurious and contemporary living space.
A Minimalist Style
Minimalism is a design philosophy that focuses on simplicity and the use of only essential elements. It is characterized by clean lines, a lack of clutter, and the use of neutral colors and natural materials.
And the designer has used the minimalist style to perfection in this home. With its neutral color palettes and complementary materials, every little detail is allowed to shine.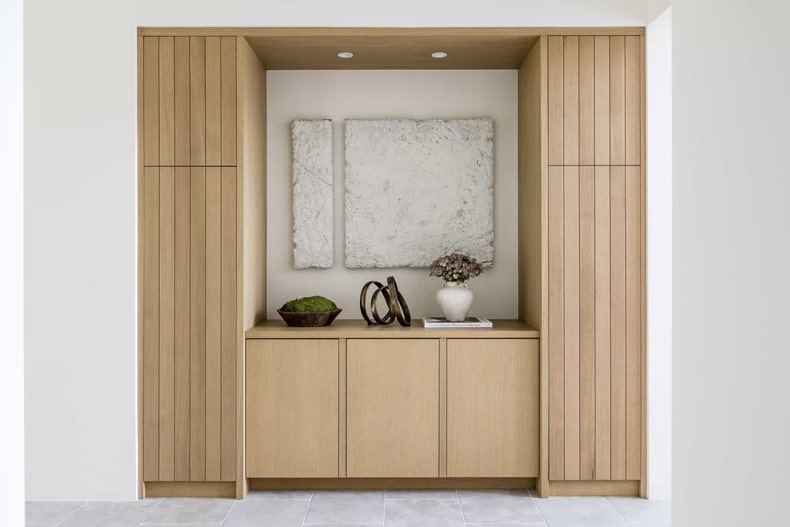 It comes together effectively, making it both breathtakingly beautiful yet practical and functional for a young family.
Mandy Gayer Design's project in La Jolla is an excellent example of minimalist design. With its stylish simplicity, using natural materials, and balancing the elements perfectly, it is an exquisite contemporary home.
Stylish Indoor/Outdoor Living
The gorgeous redesign creates a stylish yet practical family home with a focus on indoor/outdoor living.
Floor-to-ceiling windows showcase the exceptional landscaping and flood the space with California sunshine.
The exterior of the building is clad in a combination of wood, glass, and stone, giving it a natural and organic feel that blends seamlessly with its surroundings.
The long, horizontal lines of the building create a sense of movement and flow, while the big windows allow plenty of natural light to flood the interior spaces.
The understated limestone floors span the entire ground floor, creating consistency and complementing another repeating motif, the white oak cabinetry. 
Sophisticated Interiors
As you enter the building, you are welcomed by a spacious, open lobby area with high ceilings and a minimalist design.
The use of natural materials creates a warm, welcoming atmosphere, while the clean lines and modern furniture add a touch of sophistication. 
The kitchen is a true masterpiece, with its sleek cabinetry, top-of-the-line appliances, and marble countertops.
As you might expect, an additional dirty kitchen is fitted with extensive pantry space and all the appliances you can imagine.
The result is a sleek and contemporary home that is equally well suited for hosting guests as raising a young family.
Perfect for Hosting Guests
 Moving further into the building, you will find luxurious amenities that fit seamlessly into the overall design. 
Nearby, you'll find a well-kitted room with steel-and-glass doors, allowing you a glimpse inside as you pass by. 
The living and dining areas are spacious and open, with picture windows offering spectacular views. 
An incredible curved staircase leads from the living room to the second floor – a real statement piece. It draws the eye and invites you further into the home.
Beautiful Bedrooms
Upstairs, the bedrooms are equally impressive. Each has a unique yet cohesive feel, with feature walls, en-suite bathrooms, and large closets.
The master suite is a perfect oasis, with a huge bedroom, a sitting area, and a private balcony with breathtaking views.
While this home has clearly been designed with luxury in mind, the seemingly effortless sophistication sets this house apart.
This aspirational home blends the interior and the exterior with floor-to-ceiling windows and natural materials used indoors and out.
It's the perfect Californian home, allowing you to move smoothly from the kitchen to the garden to the pool area and back again.
Follow Quiet Minimal on Pinterest for more home inspiration and ideas.