Are you looking for laundry room tile ideas? Then, you're in the right place.
Tiles are ideal for a laundry room; not only are they stylish, but waterproof and hygienic too. It's a low-maintenance solution for a room where you'll handle wet laundry and dry clothes. So, it's much more sensible and practical than opting for paint, wallpaper, or carpeting.
Tiles work well on the floor and walls of your laundry room. Keep it simple with the same pattern or color throughout. Or mix it up with different styles and designs. Read on for laundry room tile ideas that are practical and aesthetically pleasing.
Laundry Room Tile Designs and Styles
White Tiles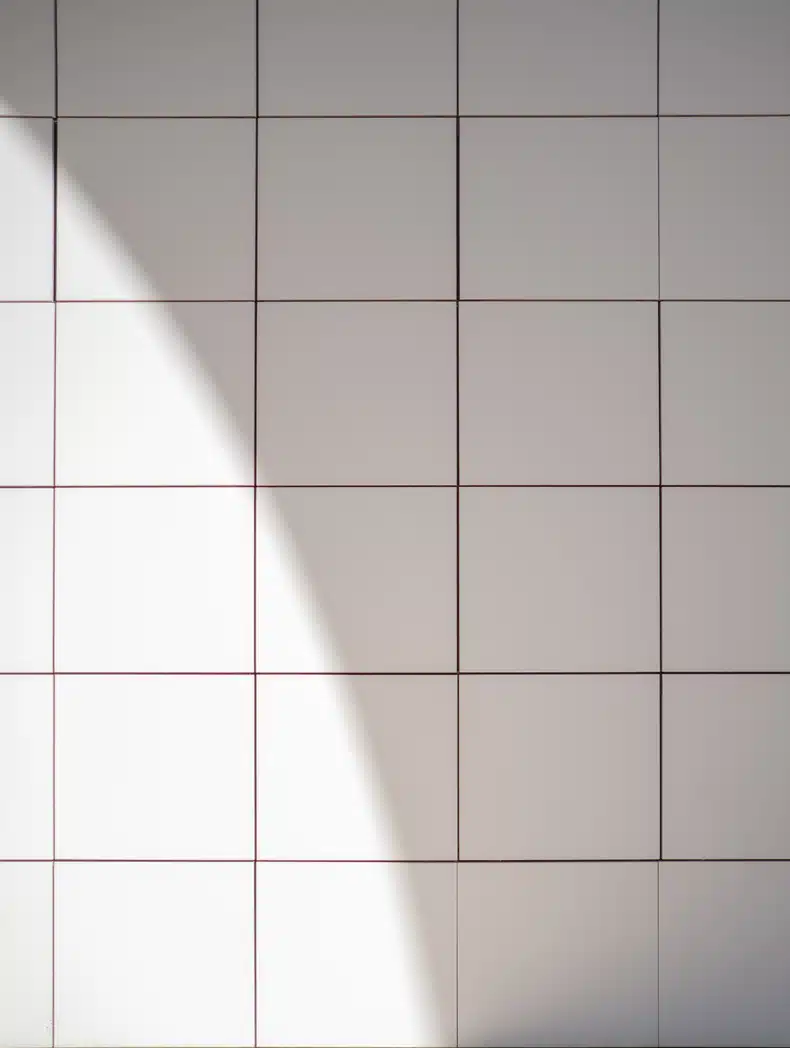 If you like the minimalist look, you could opt for all-white tiles in your laundry room. It's a simple, clean look that will make the space feel bigger and brighter. But if that sounds too boring, consider going for a darker color on the floor.
Then, you can freshen it up with pure white tiles on the wall. And if they get dirty, all you need to do is wipe them down.
Black Tiles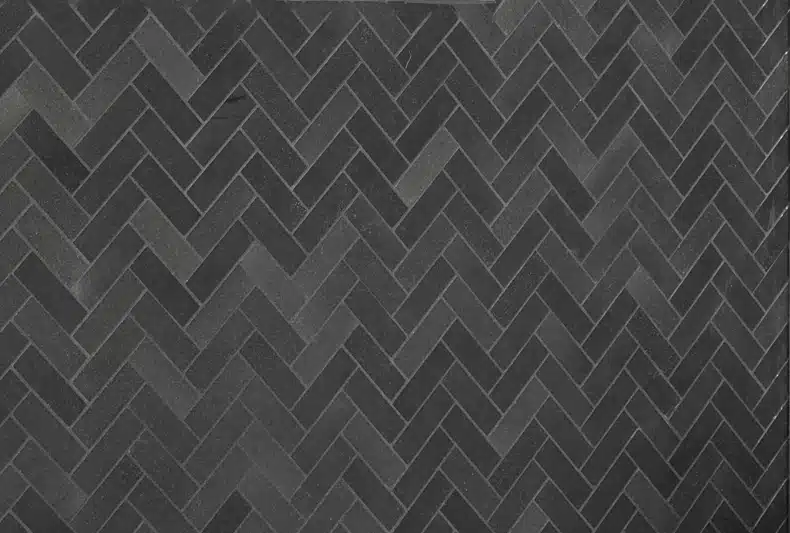 Black tiles are the opposite of a white laundry room, but they look just as stylish! You could opt for black wall tiles for a sleek, modern look. In that case, I recommend going for a contrasting tile on the floor, so it doesn't look too overwhelming.
Natural Stone Tiles
Natural stone tiles are the perfect complement for an earthy color palette. They look organic and soothing in shades of natural grey, beige, cream, or brown. These tiles create a relaxing, zen feel – perfect for a boho or minimalist home. Small stone tiles look great on the walls, while large-format suit the floors best.
Terracotta Tiles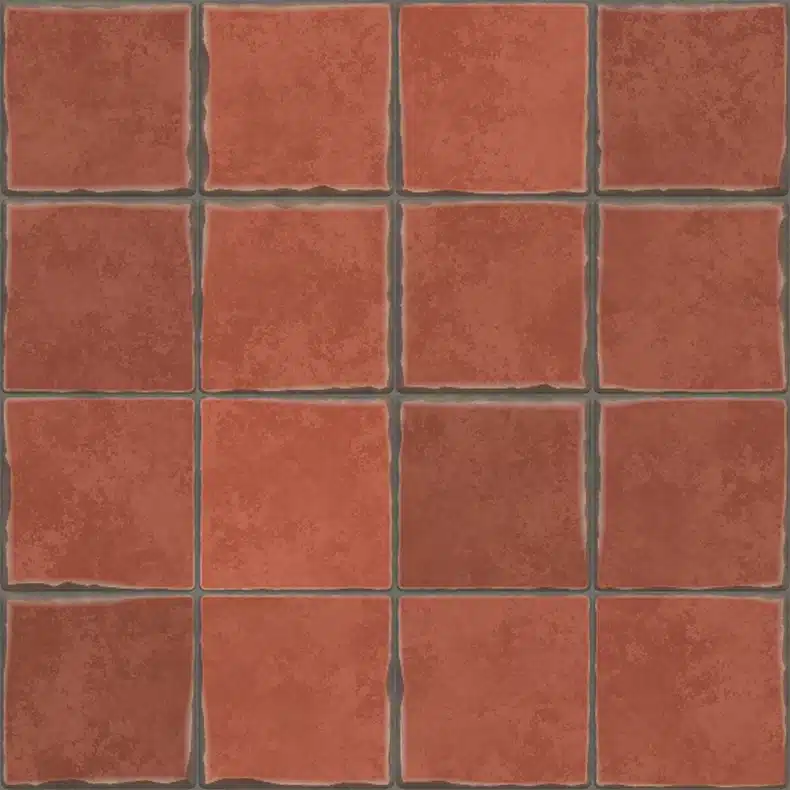 If you want to add some warmth to your laundry room, why not go for terracotta tiles? These natural tiles in warm red and orange shades will look stunning in your laundry room.
You can make a big impact with a simple style choice, and they're not too expensive.
Farmhouse Style Tiles
This option works well if you want to create a cozy farmhouse feel. Pair small, square tiles in earthy shades with warm colors and wood furniture. And you'll have a warm and inviting look that is ideal for the farmhouse interior design style.
Checkerboard Tiles
You can create an eye-catching look using white and black tiles in a checkboard effect. Porcelain tiles work well as they're hardwearing, durable, and water resistant. But you could also opt for stone or ceramic tiles.
A checkerboard effect isn't a new look, but this classic design is still in fashion. It's also simple to lay the tiles down following the simple checkerboard pattern. So, you can add some visual detail in a quick and easy way.
Bright Colored Tiles
Are you into bright colors and whimsical interior design? Then, opt for tiles in solid bright colors for a fun, cheerful design. For example, you could brighten your laundry room with bright yellow tiles.
Or go for a teal feature wall against clean white tiles. If you're feeling brave, use the same color throughout the room!
Mosaic Tiles
You might want a subtler look for the floor; in that case, you can't go wrong with mosaic tiles. You can keep it simple with a monochrome mosaic floor made of tiny square tiles. Or you can add more visual interest by choosing a color scheme of complementary colors.
Cool tones like green, blue, and grey work well together and look great in a laundry room. But any color palette can look good, so you can make it suit your home.
Using smaller tiles creates an absorbing yet simple look for your laundry room.
Moroccan Ceramic Tiles
You can create a feature wall with some funky Moroccan tiles. They come in all colors and patterns, so you can find one that suits your room. These tiles are bold and bright, so they're ideal for a splashback or to line a recess in the wall.
Use a simple monochrome tile for the rest of the room to create contrast.
Simple Subway Tile
Subway tiles are ideal for the minimalists out there. They create a simple, stylish look that will work in any home. Subway tiles are rectangular ceramic tiles with a smooth glaze. Often, subway tiles come in white, but you can also find them in other colors.
Subway tiles will match your existing decor, so you don't need to worry about them clashing. They are effortlessly chic and super low-maintenance. You can simply wipe them down if they get dirty.
Mix & Match Square Tiles
You can create a gorgeous splashback for your laundry room by mixing and matching tiles. This look is eye-catching, creative, and stylish. Just make sure that you don't pick out clashing colors. Choose an overarching color scheme and keep that in mind for your tile selection.
Then, you can have some fun with it. Head to your nearest store and choose a selection of tiles that complement each other.
Next, plan out how you'd like to display them. The best way to do this is by laying them on the floor to see which ones look good together. You can move them around until you have the perfect layout. And you'll create a truly unique and beautiful look for your laundry room.
Grey Laundry Room Tiles
Grey is such a versatile color that it will match almost any other shade. So, it's perfect if you can't decide what kind of tile to choose.
Opting for grey tiles in your laundry room will create a modern, minimalist look. It's neither too bold nor flashy, but it's not boring either. So, you can't go wrong with grey tiles.
Funky GeometricTiles
Who says that a laundry room has to be boring? You can create a fun and whimsical laundry room by using geometric tiles.
You could go for a simple design or something eye-catching in bold, bright colors. It's totally up to you! Either way, geometric tiles will make your laundry room unique and stylish.
3D Wall Tiles
If you like the idea of geometric tiles, why not take it up a level with 3D tiles? These innovative tiles are designed to make them look like they're protruding from the wall. They trick the eye and make you take a second look. So, they're a great way to jazz up your laundry room!
But you can even find 3D tiles that have a raised surface. These create a cool, textured look you'll want to touch. You can find triangular, hexagonal, or irregular 3D tiles in a range of designs. If you like new and exciting styles, 3D tiles might be perfect for your home!
Self-Adhesive Vinyl Tiles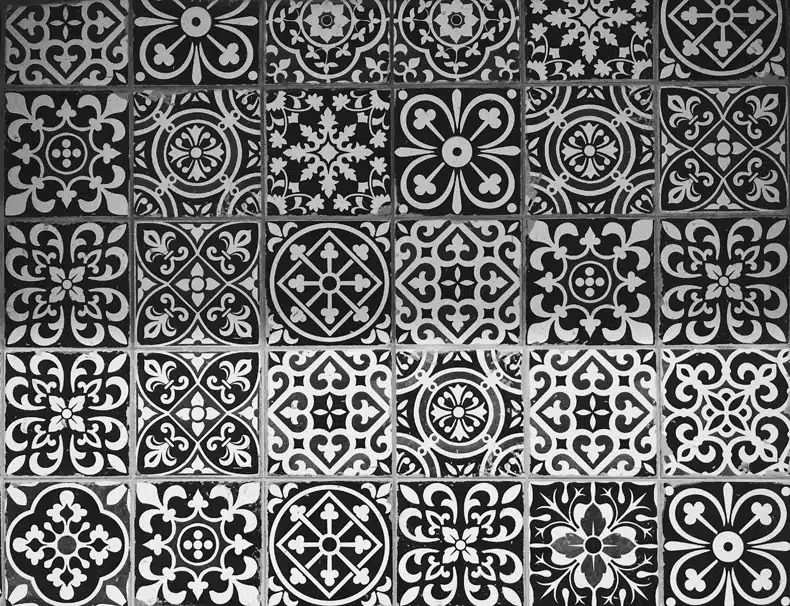 Self-adhesive tiles are an excellent option if you want to DIY your laundry room. Not only are they much cheaper than the alternatives, but they're easy to lay.
All you need to do is line them up, peel off the backing, and stick them down. While it takes some precision and care, you can create a gorgeous laundry room for a fraction of the price.
And the best part is that they come in all sorts of colors and patterns. So, you can create your ideal laundry room using PVC tiles – including many of the suggestions above!
The Wrap Up
As you can see, tiles are one of the best options for your laundry room. And you can create any style you like, from simple and minimalist to bright and funky!
Let me know which look is your favorite in the comments below. And follow Quiet Minimal for more home design tips and inspiration!