This project is about refurbishing a typical terraced home in London in a sustainable way. It will serve as an example for other similar projects.
London Low Energy Living: A Restored Minimalist House by Architecture For London
A terrace in Muswell Hill from the Edwardian era was extended and renovated to create a comfortable home with low energy consumption. It still kept the original structure's simple beauty.
Triple-glazing, airtightness, and insulation have reduced the house's energy needs significantly.
Timber structure, lime plaster, and pre-heated fresh air are all design features that help the project succeed. The refurbished terrace also boasts several sustainable features. Harvesting rainwater and installing a green roof help reduce runoff.
Solar panels and a ground source heat pump provide renewable energy for the home. A living wall is used to mitigate air pollution, and the garden is landscaped with native plants.
The project is a great example of how a terraced house can transform into a comfortable, energy-efficient home.
The goal of Architecture for London with this project is to inspire people to do more sustainable renovations.
A terraced house from the Edwardian era in Muswell Hill was revamped and extended to be a comfy, energy-efficient abode. Its humble beauty was exalted, and its original structure was revealed.
Low Energy House Project Photos
Energy consumption was drastically reduced with insulation, triple glazing, and improved air tightness. Additions included a rear extension and a loft conversion.
This project was meant to set the standard for sustainable revamping of a typical London terraced home while keeping the budget tight.
Factors like embodied energy and energy in-use were given special attention. The design had a timber structure, triple glazing, an airtight layer, and insulation for the whole building exterior.
Externally, walls were insulated at the side and rear, while internally they were insulated at the front with wood fiber. This allowed the Edwardian facade to be retained.
Masonry nib walls were kept on the ground floor to avoid energy-intensive steel box frames. Natural materials such as stone, timber, and lime plaster were used instead of cement-based products.
A rear extension was built with insulated 172mm SIPS. All the existing building parts had U-values that satisfied or exceeded Passivhaus standards (0.15 or better).
An MVHR system was installed to bring in the pre-heated fresh air, making the home cozy and comfortable. The system also filters out pollen, diesel particulates, and NOx, creating healthy indoor air quality.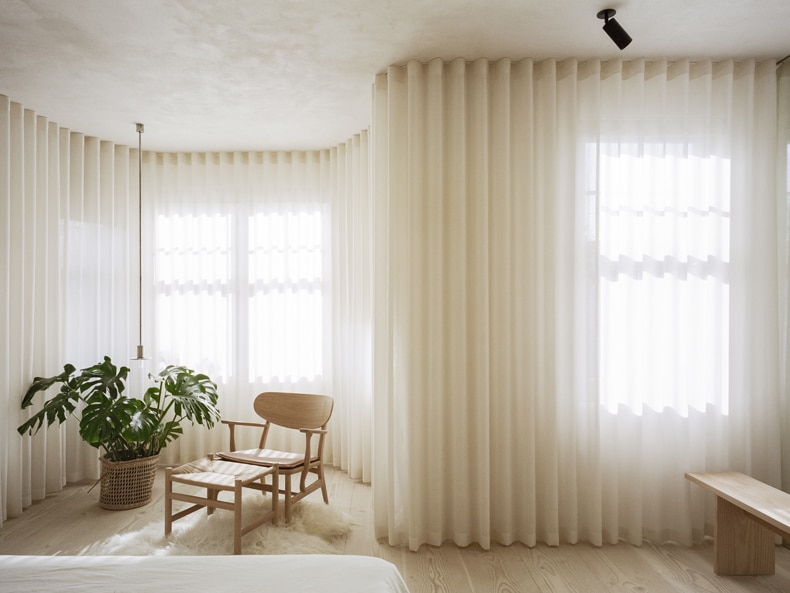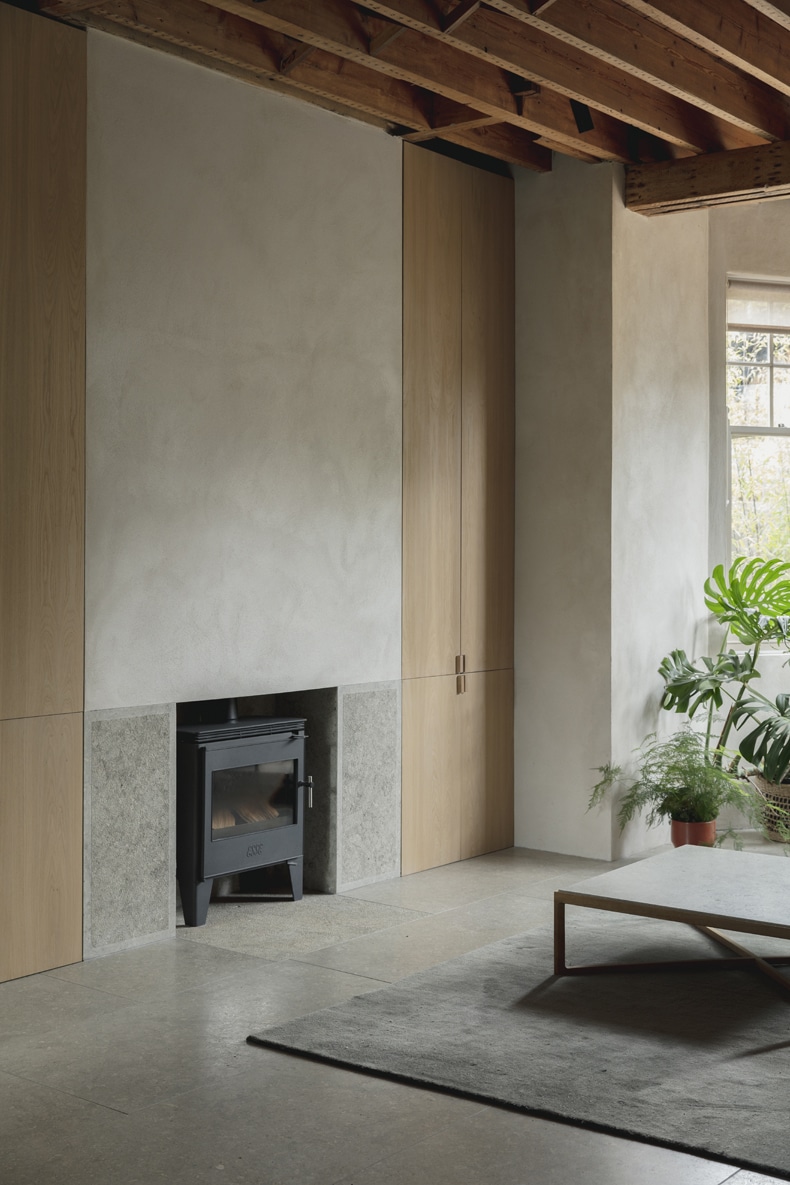 Low Energy House Plans & Drawings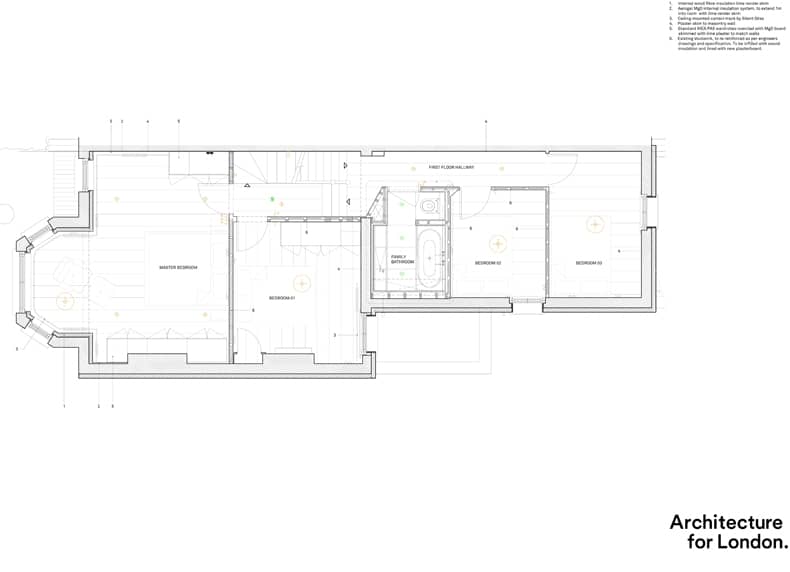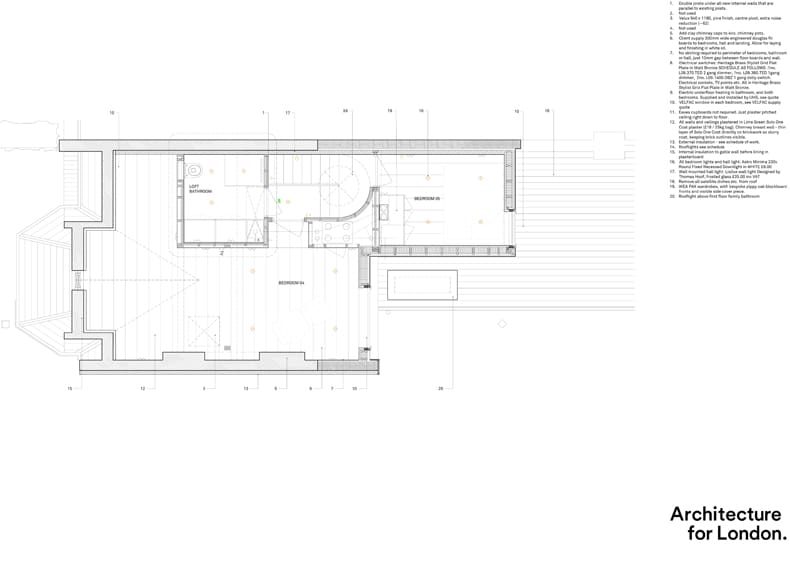 Project Architect:
Ben Ridley
Location:
Halliwick Road, Muswell Hill N10
Photography:
Lorenzo Zandri and Christian Brailey
Make sure to follow Quiet Minimal on Pinterest for more interior design and minimalist tips!