Hanging your curtains at the right height is essential
You should have a small gap between the curtains and your floor
But the hanging height depends on many factors – read on to find out more
If you're hanging curtains in your home, you want to get them at the right height. So, that means you will want to know the standard height of the drapery. This information will help you to ensure your curtains look great! And while you may need to adjust the measurements to your home, it will provide a guide to follow. 
So, what is the standard height of drapery? And how can you know if you're hanging your curtains at the right height? Read on to find out!
How High Should You Hang Your Curtains?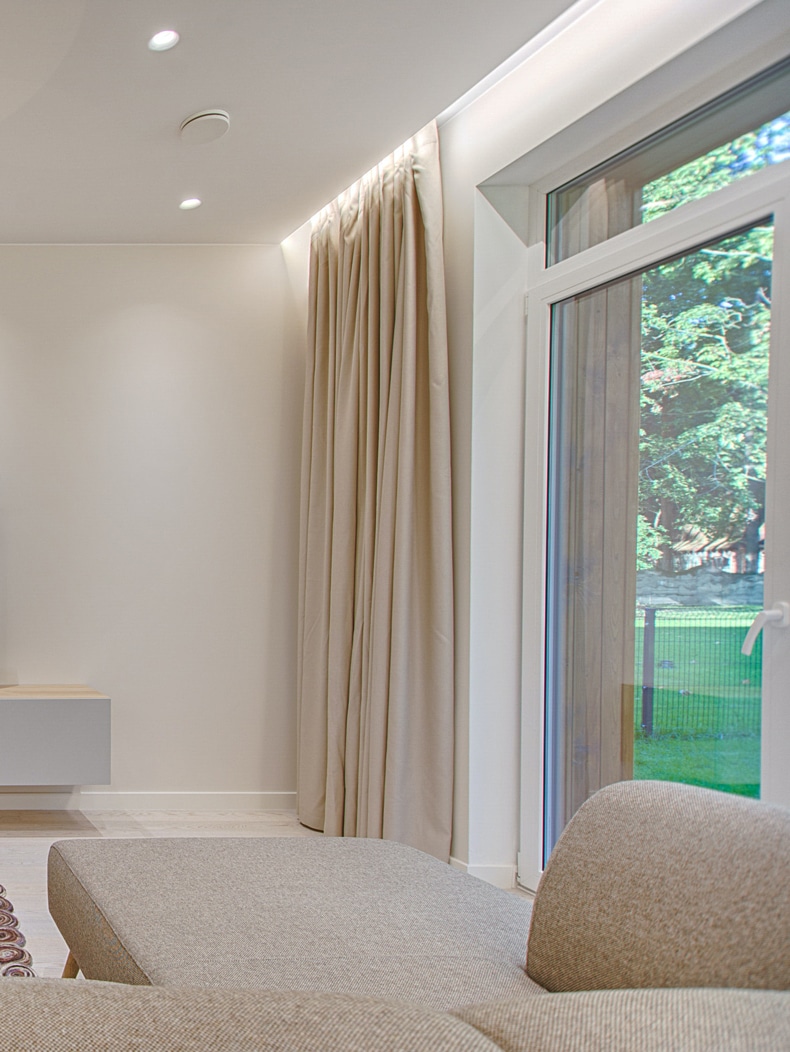 Every home needs curtains or some form of window treatment. It's often the finishing touch to any room, being both practical and decorative. Curtains will allow you to control the amount of light in any room while providing privacy. But how high should you hang your curtains?
If you hang your curtains too high, you might end up with an awkward gap at the bottom. But if they're too low, they will drag along the ground. So, getting the correct height is essential!
Ideally, your curtains should fall about an inch or two above the floor. But some people prefer it when curtains reach all the way to the floor, as it can look elegant. It's up to your personal preference and interior design style.
Plus, you need to know the hanging height to buy the right curtains. You don't want to purchase curtains that don't fit your windows and end up wasting money especially if you don't find out until you've gone to the trouble of installing them!
And that's why knowing the standard drapery height is a good idea. It can guide you in choosing and hanging curtains in your home.
What is the Standard Height of Drapery/Curtains?
The quick answer is that there isn't a standard height of drapery. It depends on the window size and ceiling height, among other factors.
But you can follow some simple rules to help you hang your curtains. Generally, you should install the curtain rod about 4-6 inches above your window frame. If you follow this guideline, you won't have a gap at the top of your windows that lets light through.
You should also buy a wider curtain rod for the same reason. You want some overlap all the way around your window. That will ensure your privacy and block sunlight from coming in.
So, you'll need to measure your windows to get the right hanging height and curtain length. Start from 6 inches above your window and measure to the floor. That will show you how long your curtains need to be.
As you can see, the standard height of drapery will vary from house to house. If the top edge of your window is 5 ft high, the hanging height will be between 5'4" to 5'6" ft.
One last thing to consider is the curtain pleats or how much you want them to bunch up. You probably don't want them pulled taut when closed, so allow for extra fabric in width. These guidelines will help you choose the right size and hanging height for your drapery.
The Wrap Up
The standard height of drapery will vary a lot depending on your windows. But if you follow these rules, your curtains should look amazing! If you're looking for more inspiration or ideas for your curtains, check out my guide to 8 types of curtains.
And follow Quiet Minimal on Pinterest for more home design tips and inspiration.