We often focus on the interior of our houses and neglect the exterior. But it's the outside of our homes that creates that crucial first impression. And that's why it's important to pick the right type of exterior house stone.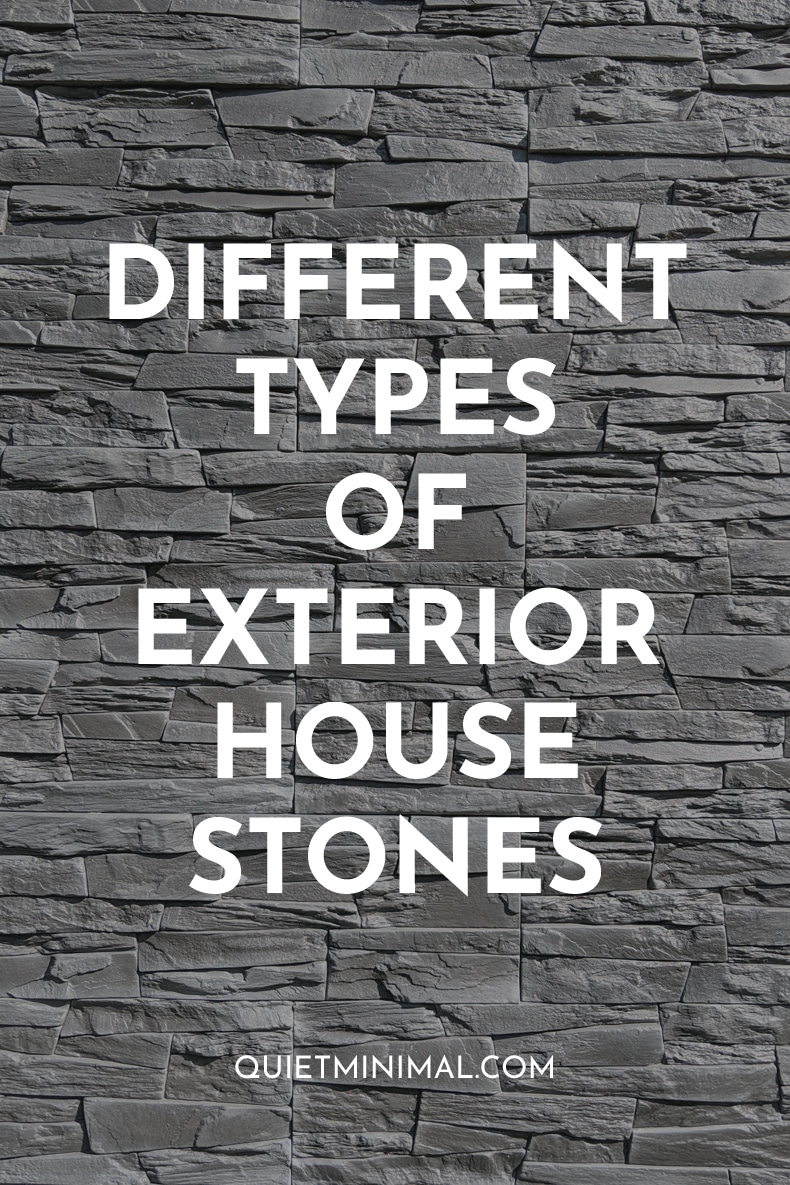 There are many types of exterior house stones. Each one has a specific look that will appeal for different reasons. So, here's a simple guide to the most common types of exterior house stone.
7 of the Best Types of Exterior House Stone
Granite
This hardy type of stone is a popular choice for homes. That's because it's strong and hard-wearing, meaning your home is built to last. You can rely on granite and won't need to make home repairs for a good while. It also looks sleek and attractive.
Slate
Slate is a weather-resistant metamorphic rock with a dark grey or black color. It's often used for flooring, wall siding, and tiles. Some of the benefits of slate are that it's durable, hard-wearing, and low-maintenance. Plus, it looks stylish with clean lines and a minimalist, regular aesthetic.
Flint
Flint is a common choice for houses in England as it's easy to shape. Also, it comes in a variety of natural shades, from black to grey and blue. So, depending on the exact color, it can look very different from building to building.
It's a strong, resistant stone that won't weather or degrade over time. So, flint is a good option if you live somewhere with harsh winters.
Marble
You could consider marble for your house exterior if you have a large budget. This expensive stone gives off a luxurious feel that is stylish and will set your house apart. It has a unique appearance with a smooth texture and slight natural variations in color.
It's also robust and water-resistant, so it can withstand most weather conditions. But for most people, the cost of using marble for your entire house is prohibitive.
Limestone
Limestone has a nice texture and a clean, light color that creates a distinctive look. If you don't like dark grey, brown, or black stones, limestone might be perfect for you!
It's ideal for warmer countries, as the light color reflects the sun off the building. So, your home will stay cool in the summer months. It's also eco-friendly and easy to cut, making it perfect as a building material.
But remember that it may change color over time and is not scratch-resistant. It's also quite porous, so it's not well suited to wet climates.
Sandstone
Sandstone is a rock formed from small sand particles that have fused over millennia. As a result, it's solid and tough, making it another excellent choice for house exteriors.
Another benefit of sandstone is that it comes in natural, pretty shades. You can find yellow, pink, white, and even purple types of sandstone. Because of its light color, it reflects sunlight, keeping houses cool in the summer. Plus, it doesn't stain or discolor over time as limestone can do.
Gneiss Stone
Gneiss is an interesting rock as it's made up of bands in differing shades of white, brown, and black. These occur due to how the stone developed over millennia. So, it has a unique look that can make your home look eye-catching. You could use gneiss stone for your house exterior if you prefer a rustic look.
The Wrap Up
So, there you have a quick run-down of the different types of exterior house stone. It's helpful to know if you're looking for a new home or want to know what your house is made from.
Let me know which of these exterior house stones you like best in the comments below. And follow Quiet Minimal for more home design and ownership tips.