White could be the perfect puzzle piece in your interior design plans for your home. There are so many ways you can use the color white to create different looks. But what colors match with white?
That will depend on the style you want to create. You could create a cool, minimalist color palette with white or pair it with a brighter color for a fun and bold look.
In this guide, I'll help you choose the best color to match with white in your home. Browse my suggestions to pick the color scheme that suits your interior style.
10+ Colors that Match with White
Royal Blue
Royal blue and white channels nautical vibes for a fun and whimsical look. The bright blue will stand out more against a white background.
You can keep it clean and elegant or go for a more relaxed, beachy vibe. If that's your style, consider adding wicker chairs and bleached wood to complete the look.
Most importantly, you can make this color scheme work for you. It could be modern and minimal or eclectic and a little boho. It's up to you!
Teal
Teal is a gorgeous color that channels peace and tranquility. So, it's ideal if you want to create a calm and relaxing space.
White and teal create a fresh, balanced look for any room. It works just as well in your bathroom or kitchen as in your bedroom or living room.
Teal comes in a range of beautiful shades that evoke the serenity of the sea and sky. You can mix and match some lighter and darker shades to add interest to your room.
There are so many different possibilities for this color scheme. You could go for white walls and teal furniture or vice versa. Make teal your primary color, and balance it out with some touches of white.
Or you can add a pop of teal to brighten your room. Either way, it's sure to become your favorite space to retreat from the world and destress.
Beige
If you're looking for a classy yet understated style, beige and white are the perfect match. You'll create a clean look, but beige offers enough interest to prevent it from being dull.
For the minimalists, beige and white is a match made in heaven. These neutral colors look stylish without being too bold and bright.
So, this color scheme will work well if you prefer a simple, minimalist design.
It's also ideal if you have a smaller room and want to make the most of your space. The lighter colors will make your room feel larger and more spacious.
But you can brighten it up with some little pops of color if you like.
And as beige is a warm color, it will stop your room from feeling too cold and clinical. Instead, you'll create a warm, welcoming space where you can destress and relax.
Gold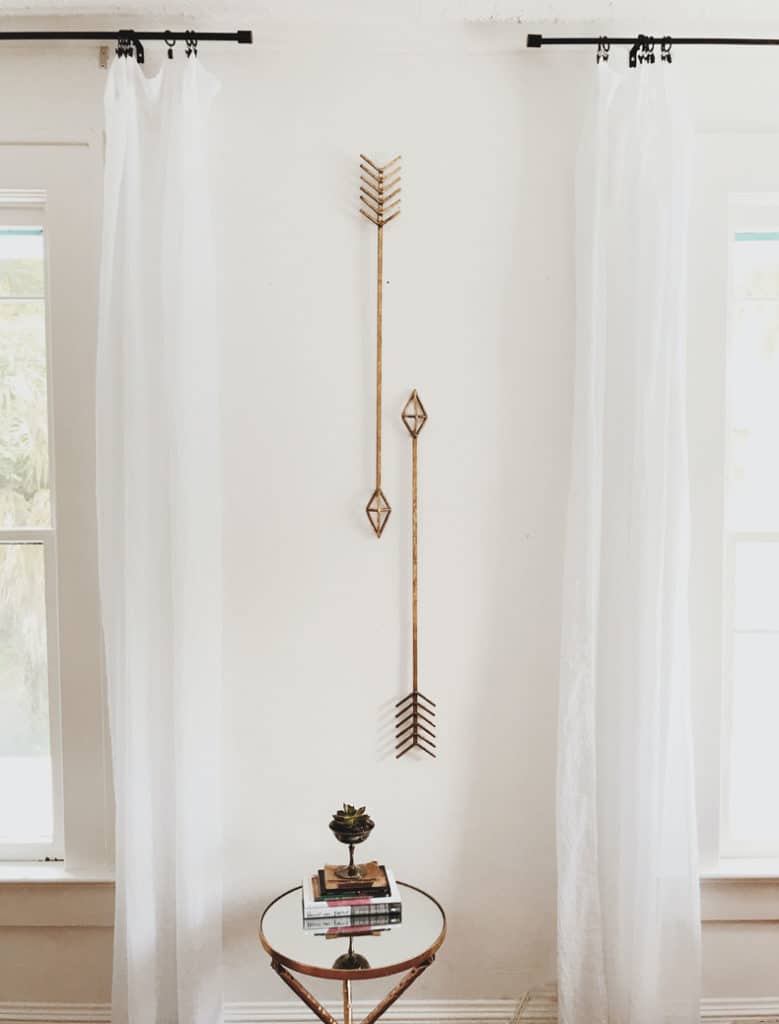 Gold will always make a statement, creating a luxurious, elegant feel. But if not done carefully, it can look a little garish.
White is a great color to pair with gold as it will let it shine while keeping it classy.
Gold will look fabulous against a clean white background. That goes for white fixtures, curtains, or even furniture.
For a low-key look, you could add some gold touches like a mirror, vase, or throw cushions. But if you're feeling braver, you could even go for gold walls. 
Just make sure you balance out the room with plenty of white to create harmony.
Purple
White will bring out a deep purple and emphasize this gorgeous color. Purple is such a mysterious, elegant shade that looks amazing in a bedroom or living room.
But when you pair another bold color with purple, it can get a bit too busy. And that's why I recommend going for a purple and white color scheme.
You could opt for white walls and a crushed velvet sofa in a shade of purple. An aubergine rug or purple silk curtains are also a nice touch.
Or, you could go for white as your main color and scatter pops of purple throughout your room.
Black
Black and white is the classic monochrome look.
It is both stylish and daring, yet simple. So, you can't go wrong with a black and white combo.
Depending on how brave you're feeling, you could just have a few accessories in black. Or, you could go for a black feature wall to make an impression!
You'll also find all sorts of accessories with a black and white pattern to complete your look.
Gray
If you prefer a more minimal style, you could go for gray and white instead. It's not as in your face as the black and white color palette, but still effortlessly chic.
Gray is the favorite color of minimalists everywhere. And if we get into specifics, gray and white are not technically colors as they're achromatic. That means they don't have a specific hue.
As a result, you can add almost any color into the mix without worrying about it clashing. So, that gives you a lot of leeway in choosing an accent color for your room.
Gray comes in every shade from light gray to charcoal, and they all look amazing with white. The greater the contrast, the more eye-catching the look.
But you can also layer in different gray shades to add more interest and depth to your room.
Lime
Lime is a bold, bright green that will definitely grab your attention! As it's such an intense color, white is the perfect color to pair with it.
White will help tone down lime and stop it from becoming too overwhelming. Plus, it creates a clean and fresh look. This color combo works especially well in a kitchen or bathroom to add some zing to your home.
It's a fun way to brighten a small kitchen and make the most of your space. The lighter colors will open up the room, making it a better choice than a darker shade.
Red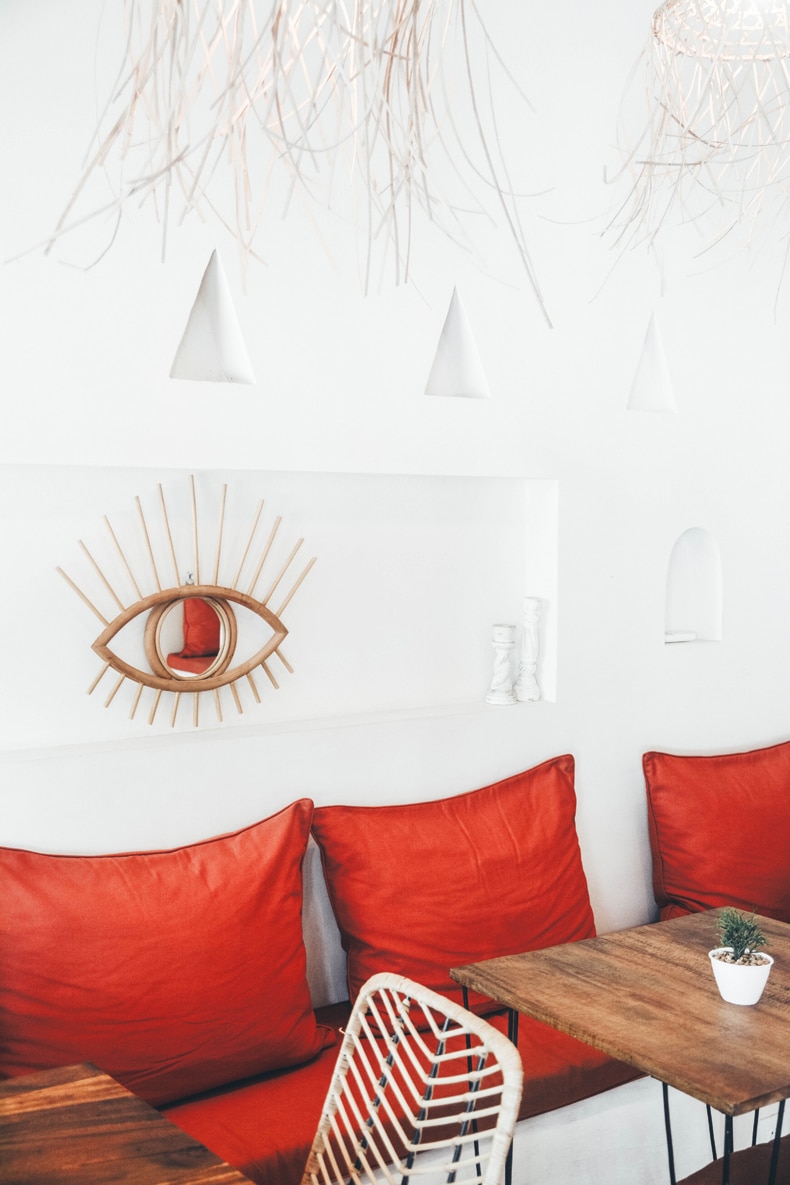 Red is one of the most vibrant colors out there. And when you use white as a complement, your choice of red will stand out even more.
It can be tricky choosing which colors to use with red. You don't want a color that will compete or clash. But if you go for white, you won't have any worries.
Pink
You might think that pink and white sounds a little too saccharine and sickly. It has its place, for example, in a traditional baby's nursery.
But it's not the only way to use pink and white together.
If you're more daring, you could pair white with vibrant bubblegum or even hot pink.
You could go all white on the walls and choose a focal piece like a bright pink sofa. Then, layer in some accessories, and you're good to go.
But for the bravest home designers, consider painting your walls a vibrant pink. Then, you can temper it with a luxurious white rug. Or, if it's a bedroom, you could add white bedding.
This look is sure to make an impact. But if you're a color lover, it could be right up your street.
Lilac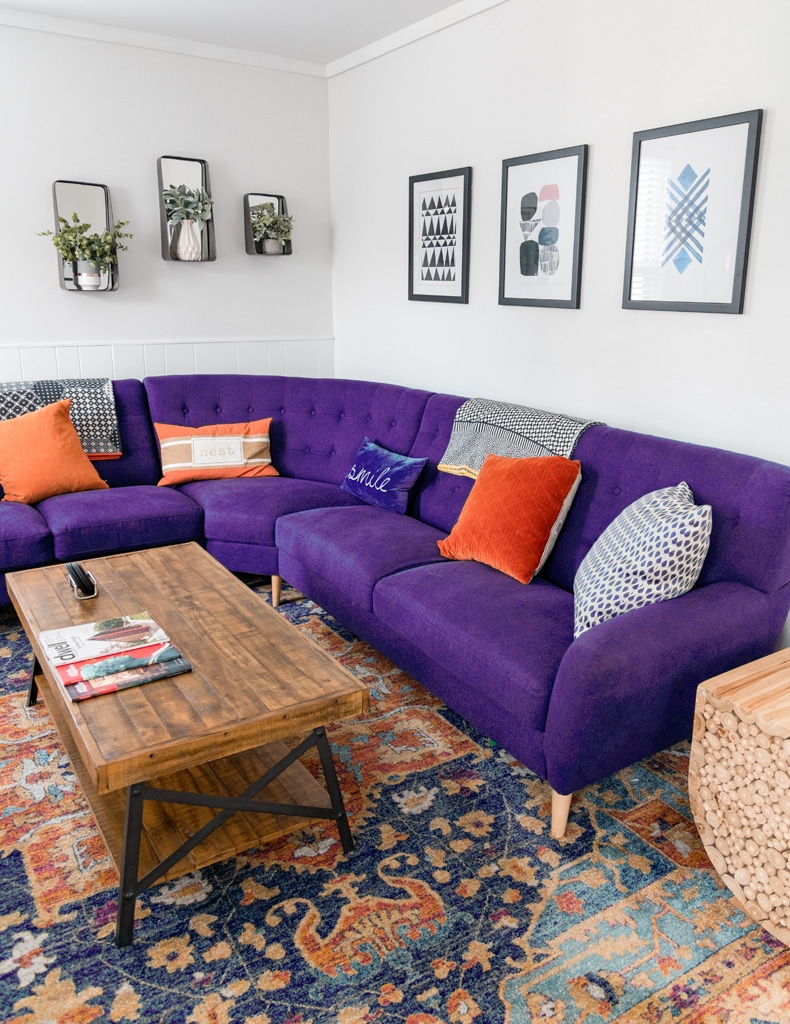 If you're looking for a soft, feminine style, lilac and white are a dreamy color palette. A clean white complements the gentle, pastel lilac.
Lilac works best when paired with a shade of white that's not too cold and bright. I recommend picking out a warmer white, as lilac is on the cooler end of the spectrum. That way, your room will feel cozy and inviting.
A lilac and white color combo will feel relaxing and summery. You can use it in any room, but it works especially well in a master or guest bedroom.
The Wrap Up
There you have a wide range of colors to pair with white, depending on your interior design style. You'll find something for everyone, whether you're into bright colors or a simple, timeless look.
Let me know which color scheme you go with in the comments below!
And follow Quiet Minimal on Pinterest for more interior decor and minimalist home design tips.