Imagine you're standing in front of a canvas layered with vibrant hues and intricate details. You feel as if you're diving into the ocean, exploring an exotic jungle or watching a flower bloom right before your eyes. This is the power of organic modern art.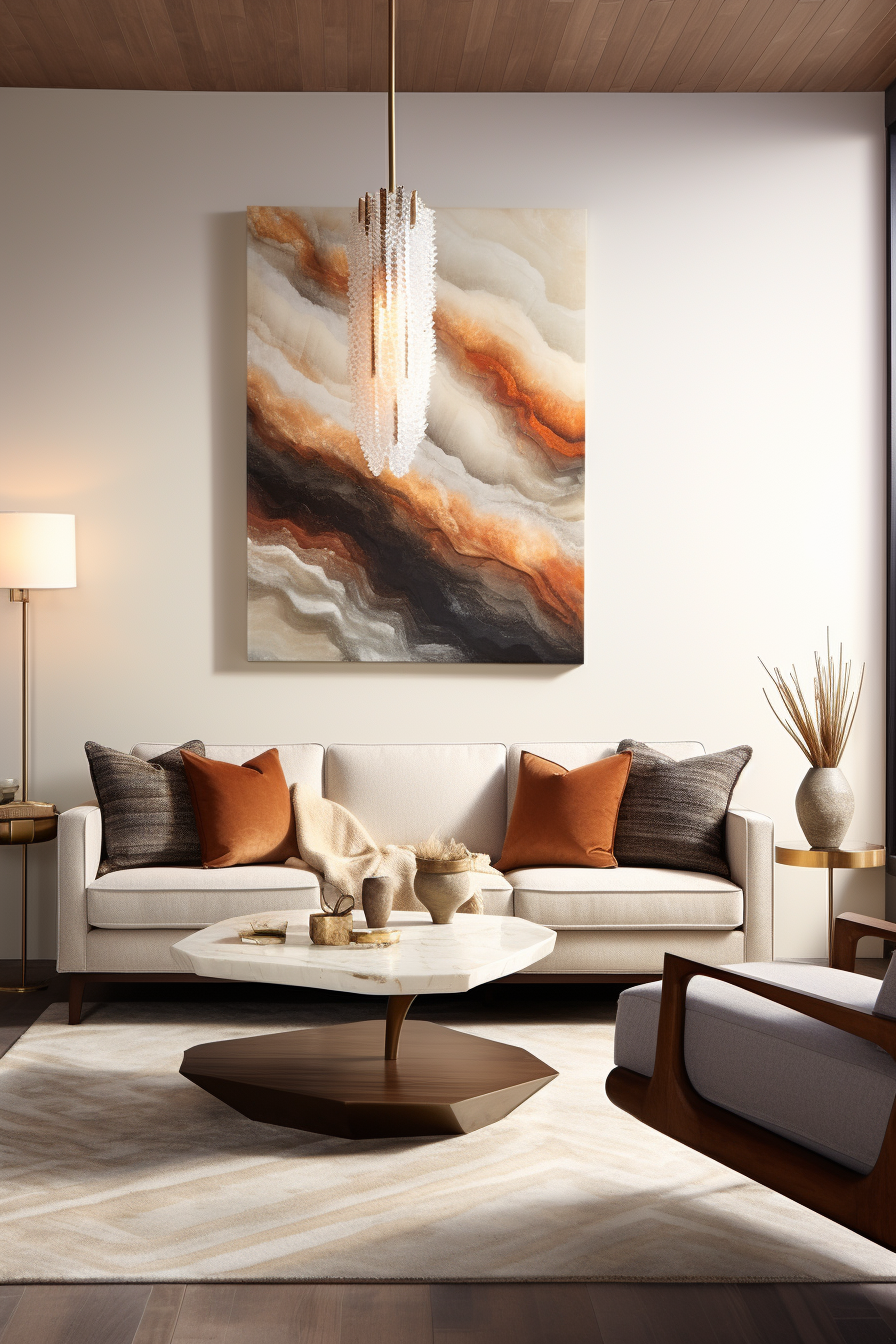 It's not just a genre, it's an experience. A visual journey that blurs the line between the natural world and human creativity. It's a style that uses textures, colors, and forms found in nature, turning them into something new and yet familiar.
In this article, we'll delve into the techniques that give life to these masterpieces, shedding light on the influential artists that have shaped this genre. You'll discover how organic modern art can be more than just visually appealing—it can also be a profound exploration of our connection with the natural world.
So, get ready to immerse yourself in a world of art that is as diverse and dynamic as nature itself.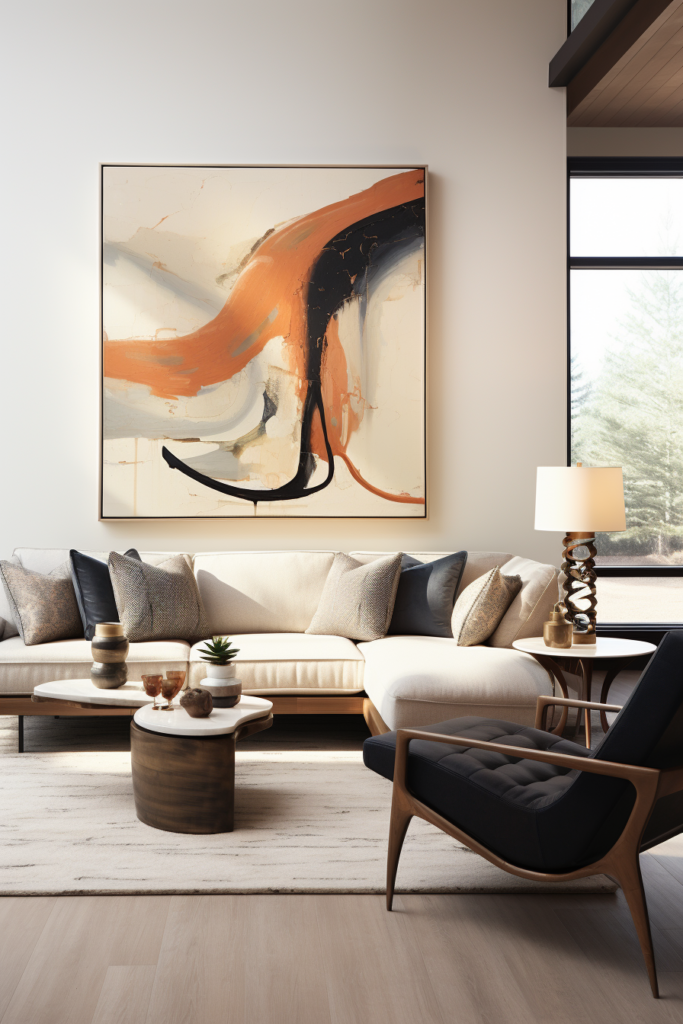 Defining the Genre
Organic modern art, you ask? Well, it's a unique genre that beautifully merges the natural world with contemporary design elements, stirring intrigue and admiration in all who witness it.
You may wonder what makes it 'organic'. It's simple. This genre incorporates elements from the environment, like wood, stone, or other natural materials into the artwork. They're not just used as tools, but as integral parts of the piece itself.
Now, let's talk about 'modern'. It doesn't mean that the artwork is necessarily created today. Instead, it refers to the use of innovative techniques and fresh perspectives that challenge traditional art norms.
So, when you combine these elements – organic materials and modern design, you get a unique, captivating genre that's truly one-of-a-kind. That's organic modern art for you.
Exploring the Techniques
Dive into the world of abstract expressionism and let your senses be captivated by the natural forms and textures that challenge traditional boundaries and techniques.
Organic modern art isn't solely about the finished piece, but also the process of creating it. You'll often find artists using unconventional materials like twine, stone, or even recycled goods. They're not just painting with brushes, but sculpting, assembling, even weaving.
Embrace the unpredictability as each piece evolves, shaped by the artist's interaction with the materials. Some artists allow their pieces to be influenced by the environment, letting rain, wind, or sunlight add unexpected elements. The artist's intuition guides their hand, and the result is a piece that's as much about the journey as it is the destination.
Explore organic modern art and let your creativity run wild.
Influential Artists and Their Works
Like a bee drawn to a flower, you'll find yourself captivated by the works of influential artists in this field.
One such artist is Andy Goldsworthy, whose sculptures harmonize with natural landscapes. His work, 'Roof,' is an intricate cairn of slate that appears to emerge from the earth.
Then there's Maya Lin, an American artist renowned for her environmental artworks, such as 'Wave Field,' a vast undulating landscape that mimics the ocean's waves.
Richard Long, a British artist, creates art by walking in nature – his 'A Line Made by Walking' is simply that, a line in grass made by his footsteps.
These artists' works will not only inspire you, but they'll also challenge your perception of what constitutes art.
Conclusion
You've journeyed through the labyrinth of organic modern art, uncovering its mystery.
You've danced with its techniques, and conversed with influential artists.
Now, you've been painted with knowledge, a canvas rich with understanding.
So, step back, admire the masterpiece that is your newfound perception.
Remember, organic modern art isn't just a genre, it's a living, breathing entity, feeding on creativity and growing with each stroke of the brush.