Isn't it ironic that we often prioritize the food on our plates being organic, yet overlook the material of the table we eat at?
Your dining table, the center of many cherished meals and conversations, can also contribute to a healthier environment. We invite you to explore the concept of eco-friendly furniture, specifically, the organic modern dining table.
This article will help you understand the importance of choosing the right materials that respect the environment while maintaining style and function. We'll delve into design choices that embody modern aesthetics with an organic touch. Plus, we'll provide styling tips to seamlessly integrate an organic modern dining table into your home.
So, let's make your dining experience not only nourishing for you, but also for the environment. It's time to serve up sustainability, right from where you eat.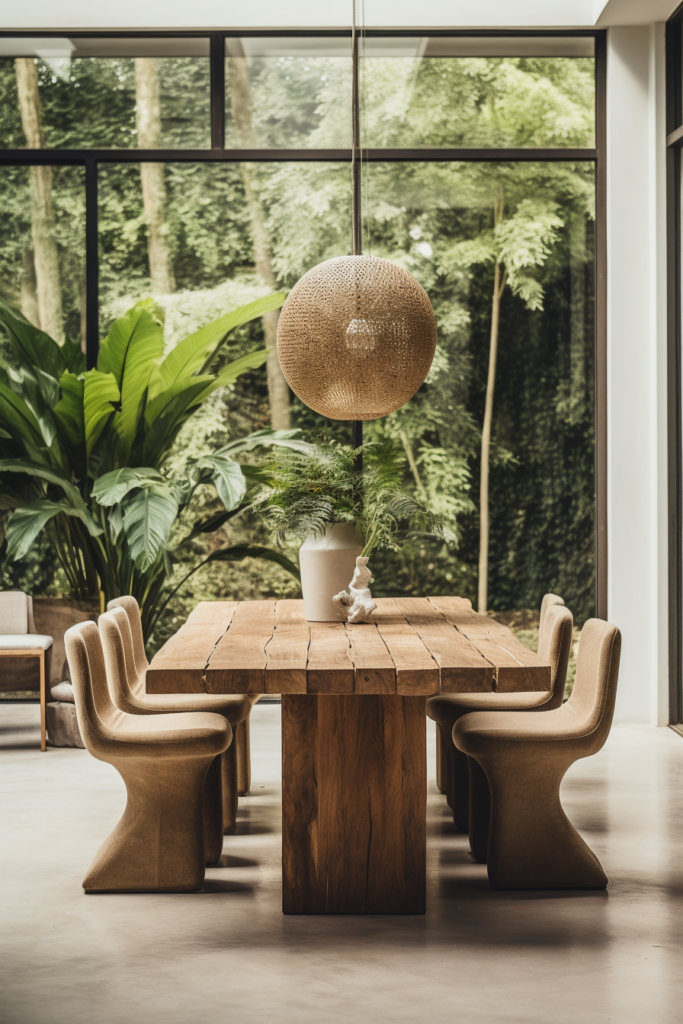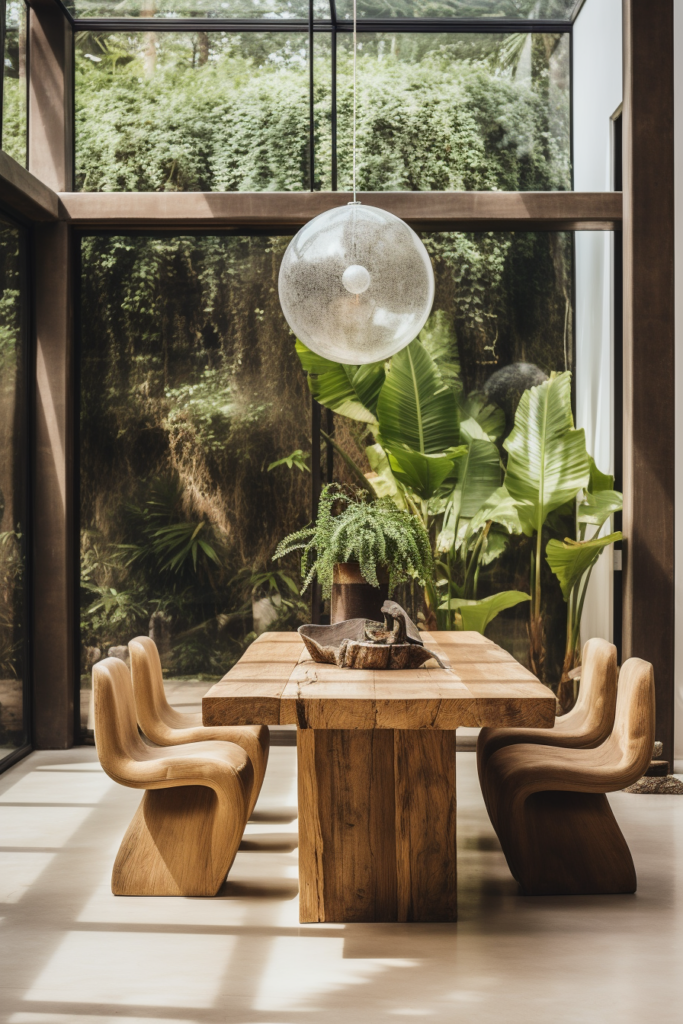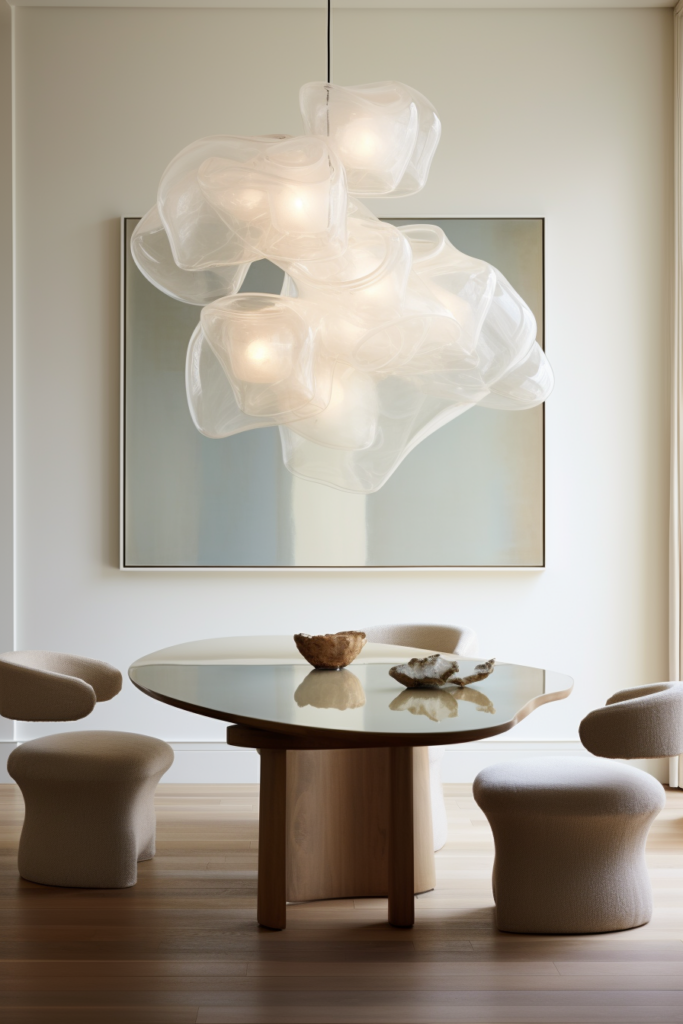 Understanding the Concept of Eco-Friendly Furniture
You've probably heard about eco-friendly furniture, haven't you?
Well, it's high time we dive into understanding this concept and why it's taking the furniture world by storm.
Imagine a piece of furniture that's not only stylish but also kind to Mother Nature.
That's what eco-friendly furniture is all about – sustainability and style merged into one.
It's made from materials like reclaimed wood, bamboo, or other renewable resources, making it a superior choice for the environment.
Manufacturing processes also make a difference, with eco-friendly furniture often produced using less energy and fewer chemicals.
So, when you're considering that new organic modern dining table, remember you're not just buying a piece of furniture – you're making a positive impact on the environment too.
Choosing the Right Materials
Choosing the right materials for your furniture is like selecting the ingredients for a perfect recipe; it demands attention to quality, sustainability, and aesthetics.
When it comes to an organic modern dining table, you'll want to choose materials that are not just eco-friendly, but durable and visually stunning too.
Opt for materials like reclaimed wood, which isn't just sustainable but lends a unique character to your table. Bamboo is another green choice; it grows rapidly and doesn't require replanting. Consider metals like steel and aluminum—they're recyclable and lend a sleek, modern look. Eco-friendly finishes are a must; they're void of harmful chemicals.
Remember, it's not just about making an eco-friendly choice, but also about creating a piece that resonates with your personal style.
Design Choices and Styling Tips
Now that we've covered materials, let's dive into design choices and styling tips that'll make your eco-friendly furniture truly shine.
Organic modern design prides itself on simplicity and clean lines. Choose a table with a minimalist design that highlights the natural beauty of the material. A round or oval shape can soften the look, while a rectangular table can make a bold statement.
When it comes to styling, less is more. Opt for a centerpiece that complements the natural elements of your table, like a simple vase with fresh greenery. Use coasters and placemats made of sustainable materials to further enhance the eco-friendly vibe.
Lastly, pair your table with chairs that showcase natural textures. This way, your dining space will embody the organic modern aesthetic.
Conclusion
So, you're on the brink of revolutionizing your dining space with an organic modern dining table, huh?
Picture this: a stunning table, a marvel of design, made of the finest eco-friendly materials known to man!
It's not just a table, it's a statement! A beacon of style, sustainability, and sophistication!
Your friends won't just be green with envy, they'll be positively emerald!
Ready to make a splash in the world of eco-chic decor? Let's do this!