Nestled in the heart of Austin's Tarrytown neighborhood, Crestvale Residence by Clark | Richardson Architects stands as a beacon of modern architectural brilliance. Like a symphony of harmonious design, this two-story masterpiece captivates with its striking facade and meticulously crafted interiors.
Like a pristine canvas, the contemporary aesthetic of Crestvale Residence showcases sleek lines and a minimalist interior, creating a sense of tranquility and sophistication. With every detail thoughtfully considered, the architect's expertise shines through in the innovative features and amenities that elevate this home to new heights of luxury and functionality.
Clark | Richardson Architects, with their vast social media following and reputation for innovative designs, have truly outdone themselves with Crestvale Residence. This captivating home is a testament to their talent and vision and the enduring allure of contemporary design.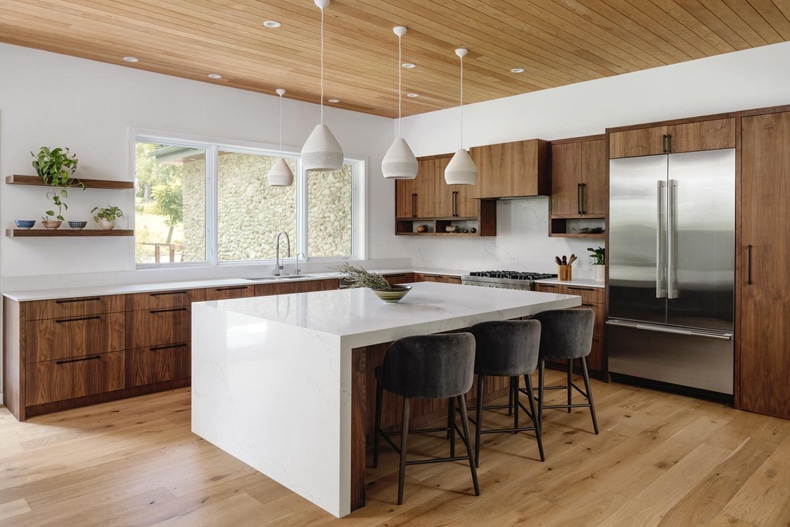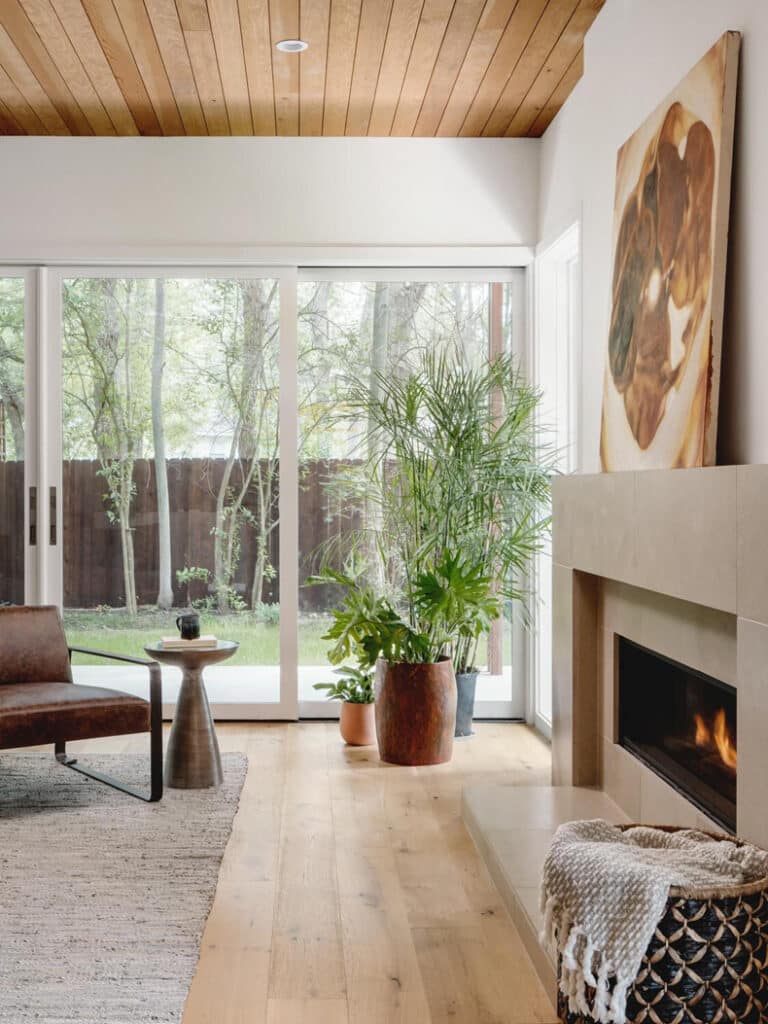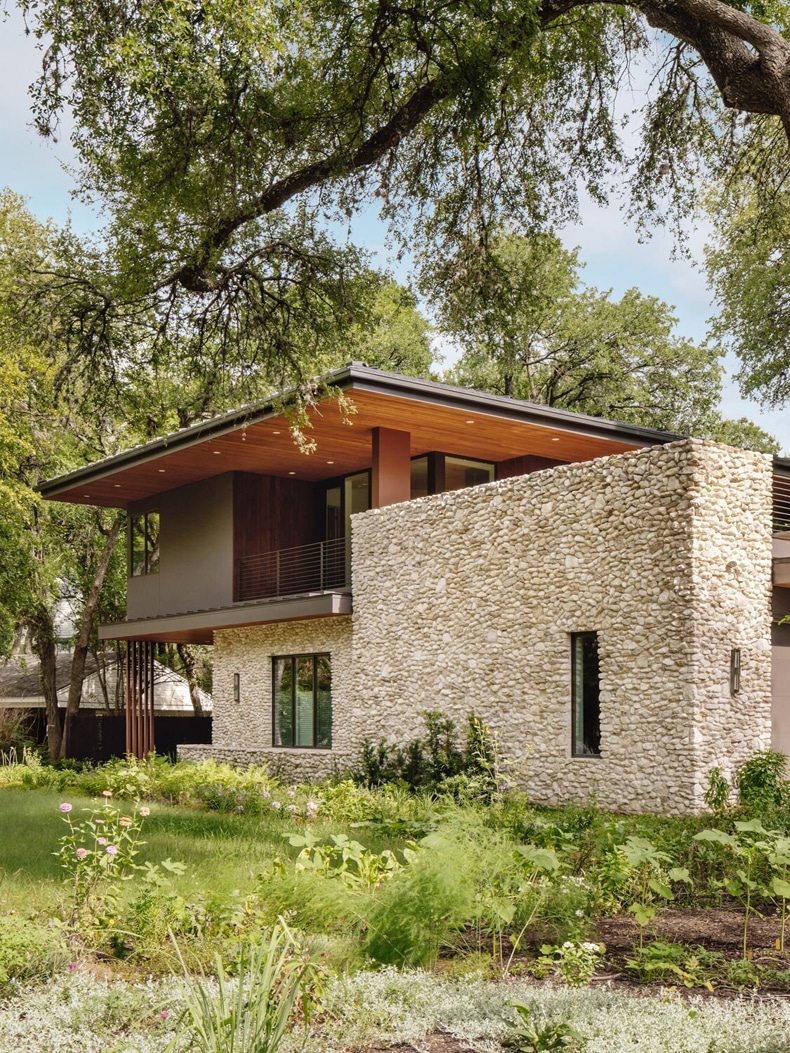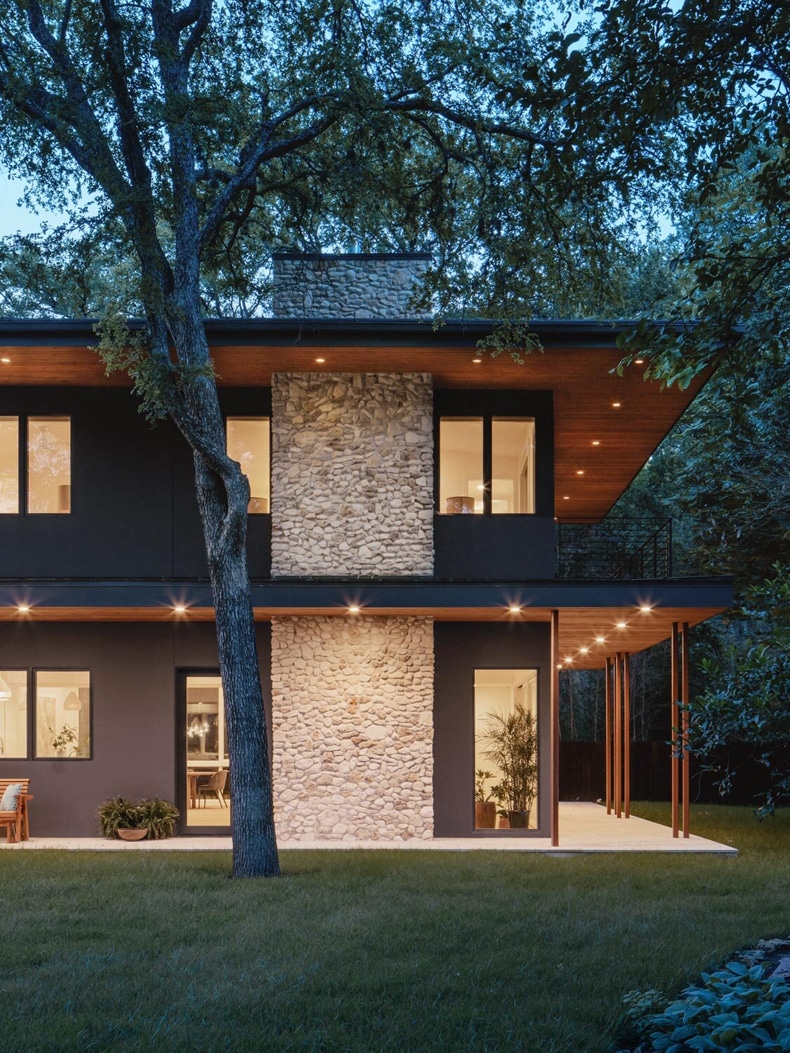 Striking Facade and Exterior Design
The Crestvale Residence, designed by Clark | Richardson Architects, showcases a striking facade and exterior design that seamlessly blends modern elements with the surrounding Tarrytown neighborhood in Austin, Texas.
The two-story new construction home, situated on a corner lot, features a contemporary aesthetic with clean lines, large windows, and a combination of wood, metal, and glass.
The design creates a visually appealing and harmonious presence that stands out in the neighborhood.
Thoughtfully Crafted Interiors
Meticulously curated living spaces have been meticulously designed to create a tasteful and aesthetically pleasing environment. The interiors of the Crestvale Residence by Clark | Richardson Architects exude a sense of refined elegance.
High-quality materials and meticulous attention to detail are evident in every aspect of the design. The open floor plan seamlessly connects the different living areas, creating a sense of flow and continuity.
Thoughtfully chosen furniture and decor pieces add a touch of sophistication and elevate the overall ambiance of the space.
Innovative Features and Amenities
Innovatively designed features and amenities enhance the overall functionality and convenience of the living spaces in the modern two-story home located in the Tarrytown Neighborhood of Austin, Texas.
The residence boasts state-of-the-art technology, including smart home automation systems that control lighting, temperature, and security.
Energy-efficient appliances and sustainable materials contribute to environmentally conscious design.
Additionally, spacious walk-in closets, a home office, and a fully equipped gourmet kitchen cater to the residents' daily needs and offer a luxurious living experience.