As an oasis in the heart of Los Angeles, the Garden House by Aaron Neubert Architects exemplifies contemporary residential design. Situated near the Silver Lake Reservoir and Meadow, this residence echoes the tranquility of its surroundings, fusing privacy with a profound connection to nature.
The design, characterized by sweeping views of the reservoir, hills, and the Griffith Park Observatory, features a unique composition of various pavilions connected by a circulation spine. The materials, including Shou Sugi Ban charred cypress wood cladding and rift-sawn oak, add a touch of natural elegance, while dark bronze aluminum accents add a modern edge.
Emphasizing sustainability, the house incorporates passive heating and cooling systems, rainwater catch basins, and native plants. The open floor plan facilitates a dynamic interaction with the site, striking the perfect balance between family privacy and integration with the natural landscape.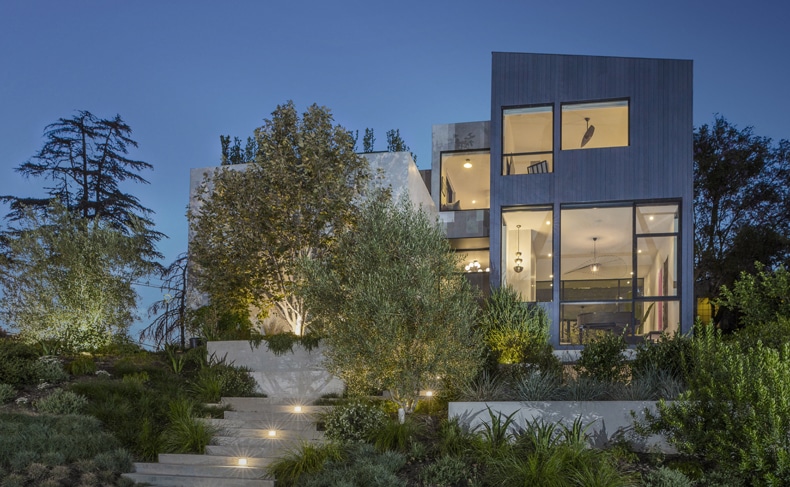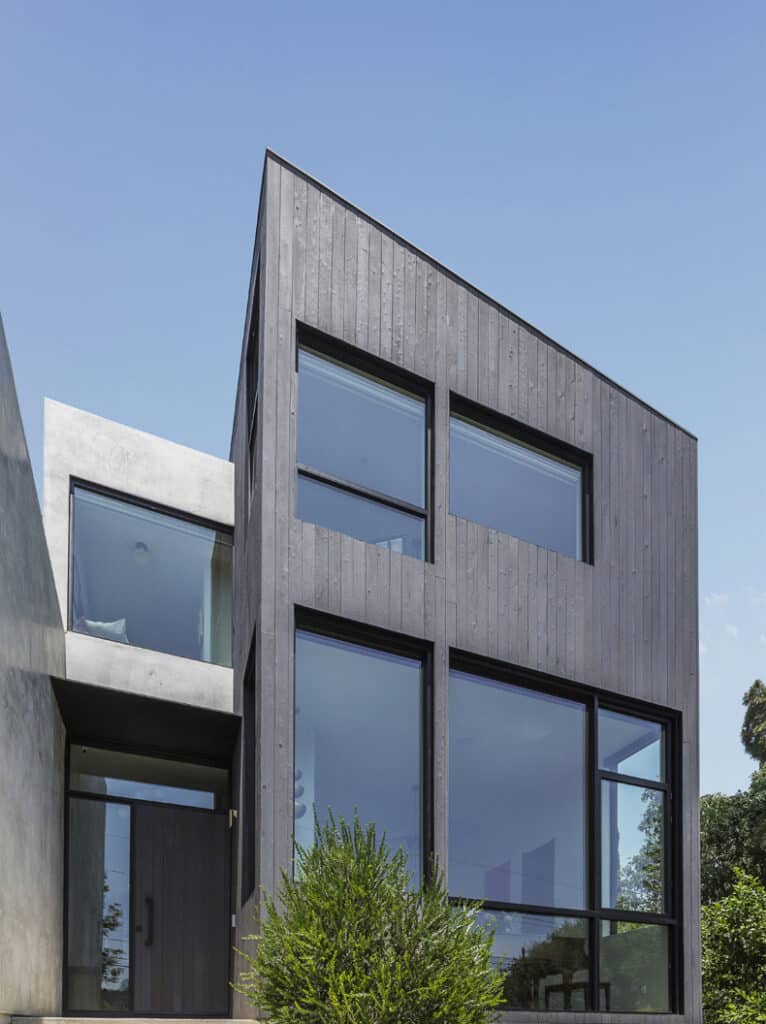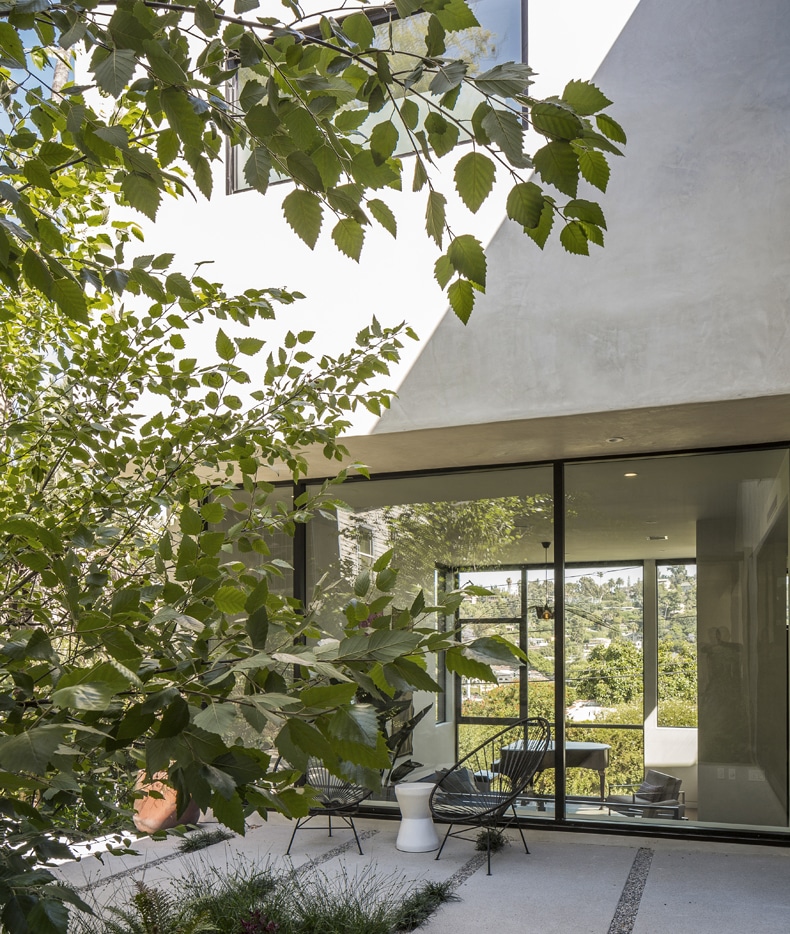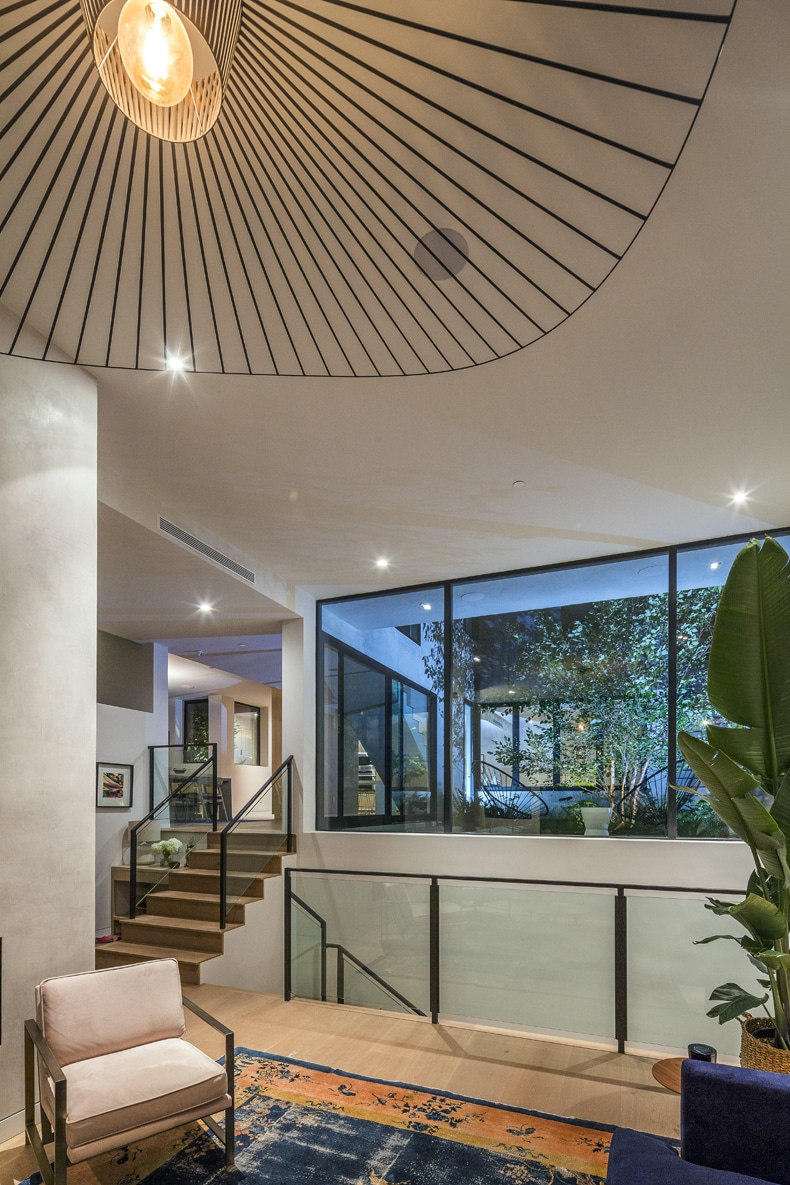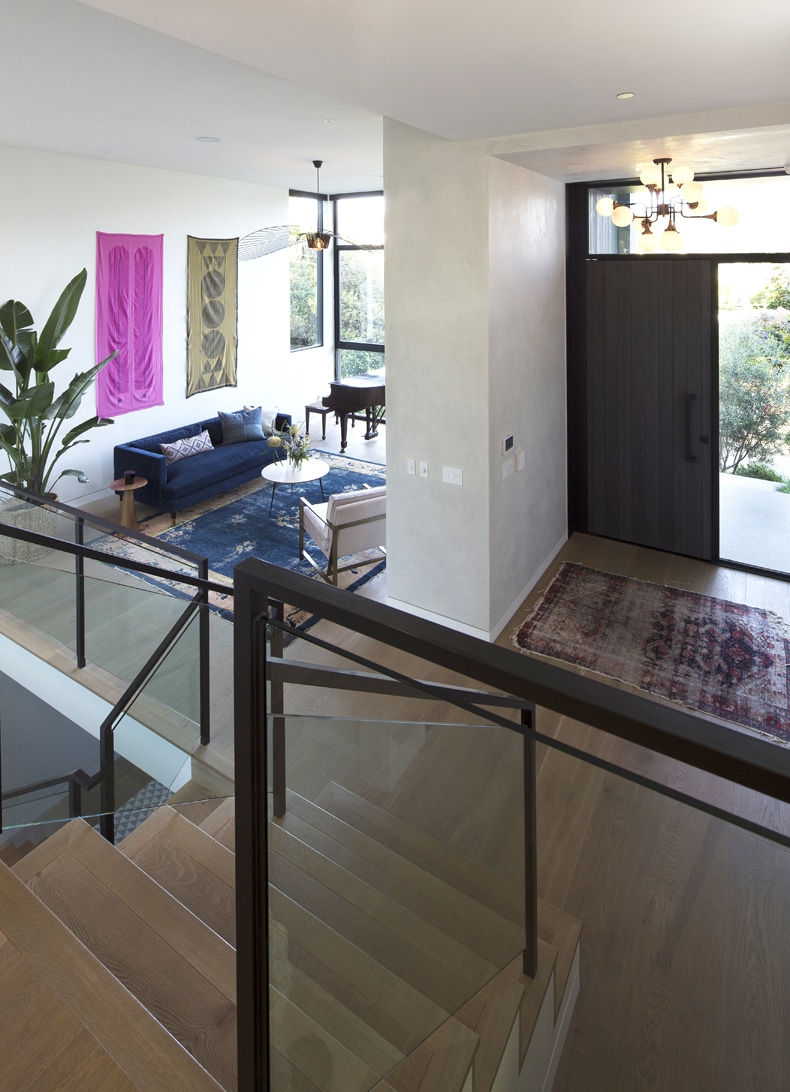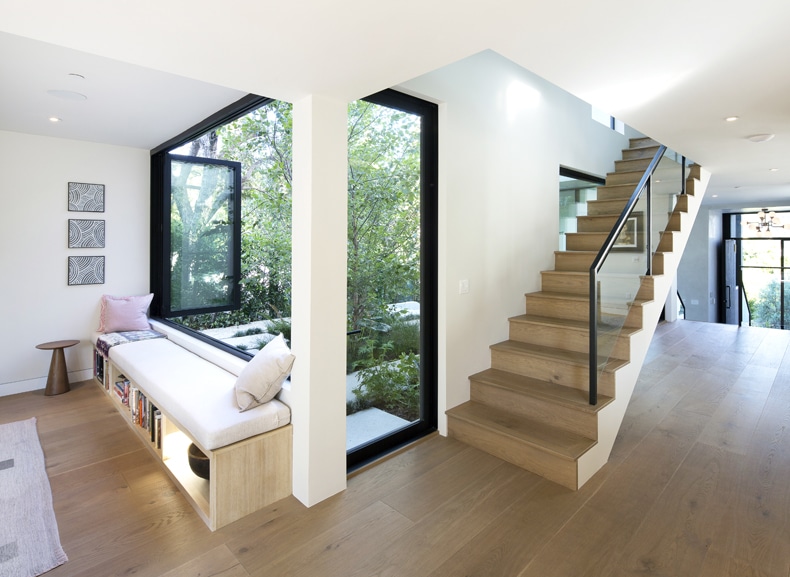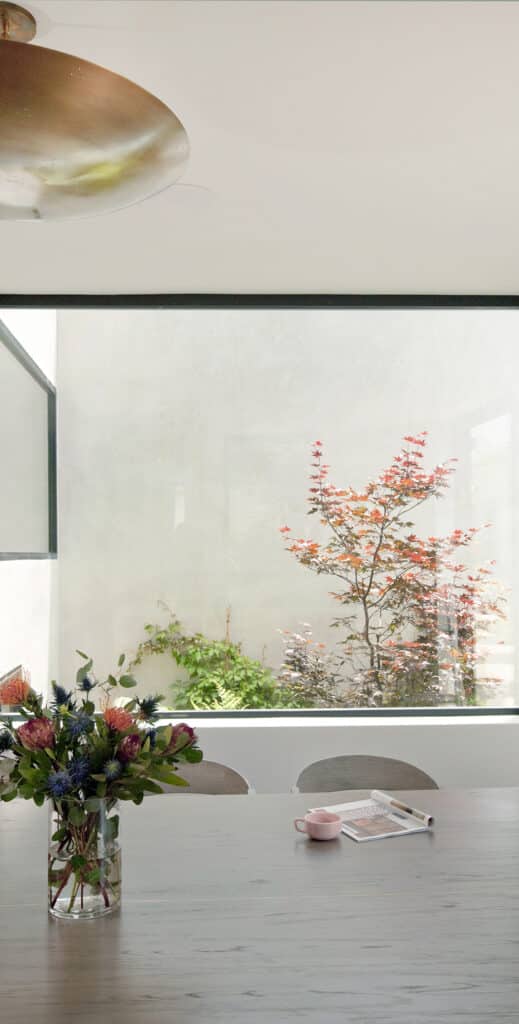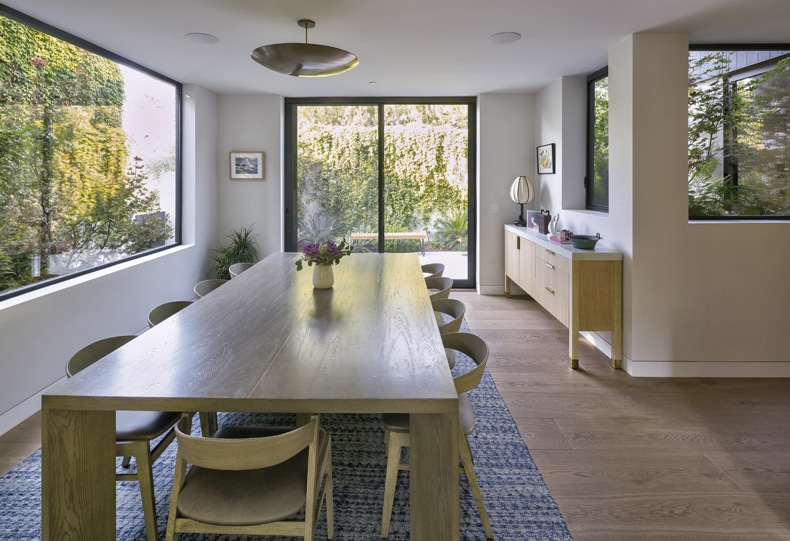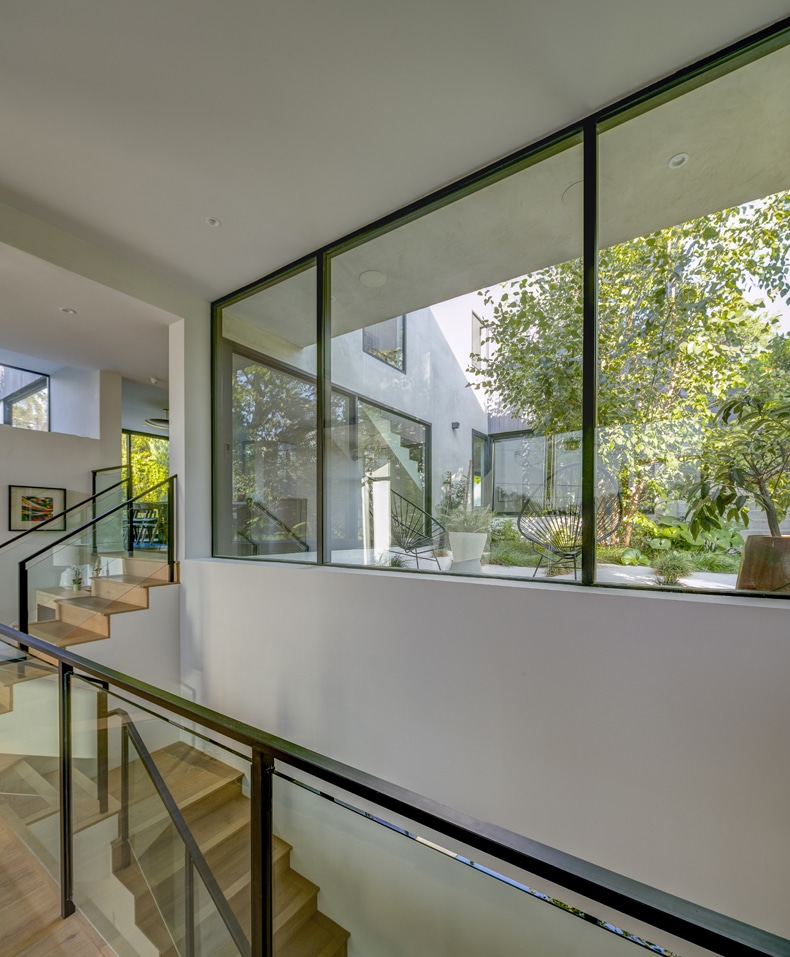 Location and Surroundings
Positioned adjacent to Los Angeles' Silver Lake Reservoir and Meadow, the Garden House by Aaron Neubert Architects offers sweeping views of the water, the enveloping hills, and the iconic Griffith Park Observatory.
The highly exposed corner lot location allows the residence to integrate the surrounding natural elements, blending seamlessly with the landscape while offering occupants an immersive experience of nature's beauty, thus setting a new standard for contemporary residential architecture.
Design and Layout
Integrating the dwelling with its natural surroundings, the design employs a strategic interplay of indoor and outdoor spaces. The pavilions, clad in Shou Sugi Ban charred cypress wood, symbolize a harmonious coexistence with nature. This architectural strategy creates a seamless connection between the interior and exterior, enhancing the sense of space.
The use of native materials and sustainable practices further underscores the house's commitment to environmental responsibility.
Materials and Finishes
Emphasizing an aesthetic balance between tradition and modernity, the residential structure showcases a thoughtful selection of materials and finishes.
The pavilions feature Shou Sugi Ban charred cypress wood cladding, a traditional Japanese technique.
Additionally, the circulation spine is finished with smooth exterior plaster.
The interior materials contribute to a refined, minimalistic aesthetic, including rift-sawn oak floors and cabinets, dark bronze aluminum windows and railings, cement tile, and plaster.
Sustainable Practices
Incorporating sustainable elements into the overall design, the residence harnesses passive heating and cooling strategies enabled by operable window systems and the strategic placement of gardens.
The use of native plants and trees, combined with rainwater catch basins for irrigation, further emphasizes the home's commitment to sustainability.
The design, materials, and practices carefully balance privacy, connection with nature, and environmental stewardship.
The creative project is captured exquisitely through the lens of renowned photographer Brian Thomas Jones.
Their combined expertise has resulted in a harmonious residential design that seamlessly integrates with the natural landscape.
This project is a testament to modern architecture's potential for environmental sustainability, aesthetic appeal, and functional living.