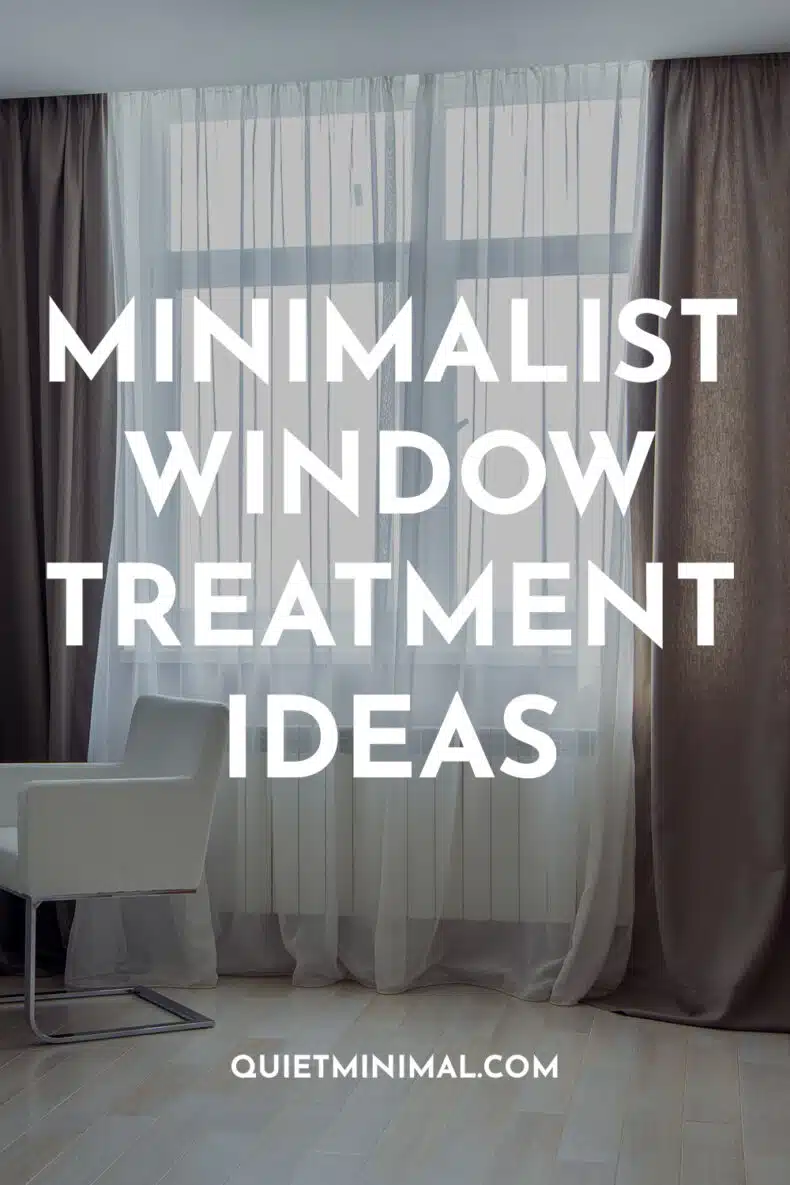 Are you looking for the perfect minimalist window treatment for your home? Here are a few ideas that are ideal for the minimalist home.
These window treatments keep it simple but are also attractive. Minimalist interior design needs to be functional and look stylish at the same time.
So, these ideas will make the most of your windows without blocking natural light. You'll be able to control how much light comes in and give yourself some privacy. But you won't find any fussy details or bulky window treatments here. Let me know which of these minimalist window treatments you like best!
6 Simple Window Treatment Ideas for a Minimalist Home
Sheer Curtains
The first option is to go for sheer curtains. This style is sophisticated and elegant with long, flowing drapes. As they're entirely sheer, they won't block much sunlight or give much privacy. So, they're not well suited to the bedroom. But they can look gorgeous in a minimalist living room or dining room to make an impact.
Ring Clip Drapes
Just because you're going for the minimalist look doesn't mean you have to rule out drapes. They are both practical and can look great in a minimalist room if you stick to a monochrome design. Another tip is to go for a color that complements your chosen color palette.
A simple way to hang drapes is with ring clips. They're ideal for a minimalist look, and you can even DIY them yourself. Assemble them by attaching the curtain fabric to ring clips. Then, simply guide the rings onto your curtain rod. This setup is easy to take down for cleaning or maintenance and works with most fabric types.
Cellular Shades
Cellular shades are a stylish and understated alternative to drapes or curtains. They fold up and hardly take up any space when not in use. So it's a very minimalist design with clean lines and neutral colors.
But at the same time, cellular shades provide privacy. That makes them excellent if you want to relax without blocking out all the natural light. And if you go for a blackout fabric, they are also an option for the bedroom.
Ceiling Mounted Rods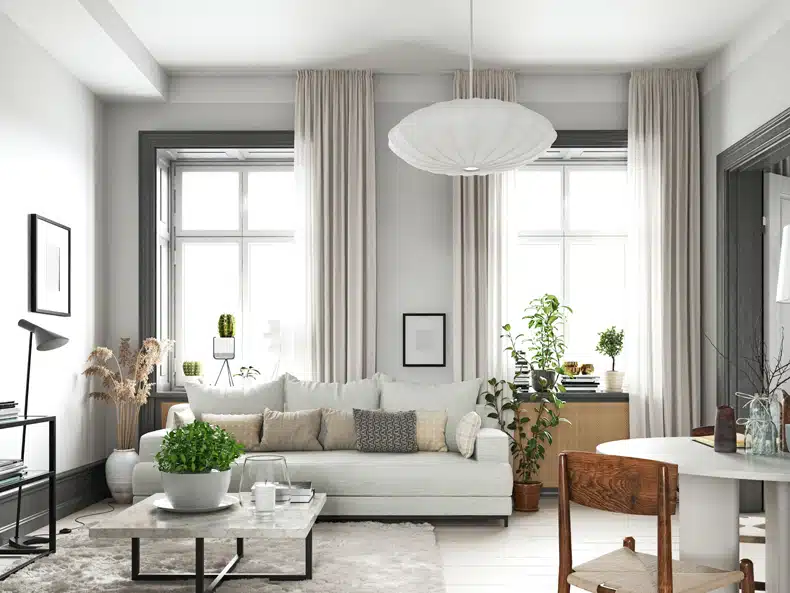 Another great option for a minimalist room is to opt for ceiling-mounted rods. This way, you can hang curtains while keeping all the hardware neat and tucked away. The result is a sleek, stylish look that's smart and functional.
Consider full-length curtains in a solid color to stick with the minimalist theme. Linen curtains in natural, neutral shades are a great option. This style works in all rooms, but you'll want to add a blackout lining for the bedroom. You could even go for the motorized version to make them easy to open and close if you have high ceilings.
Roller Shades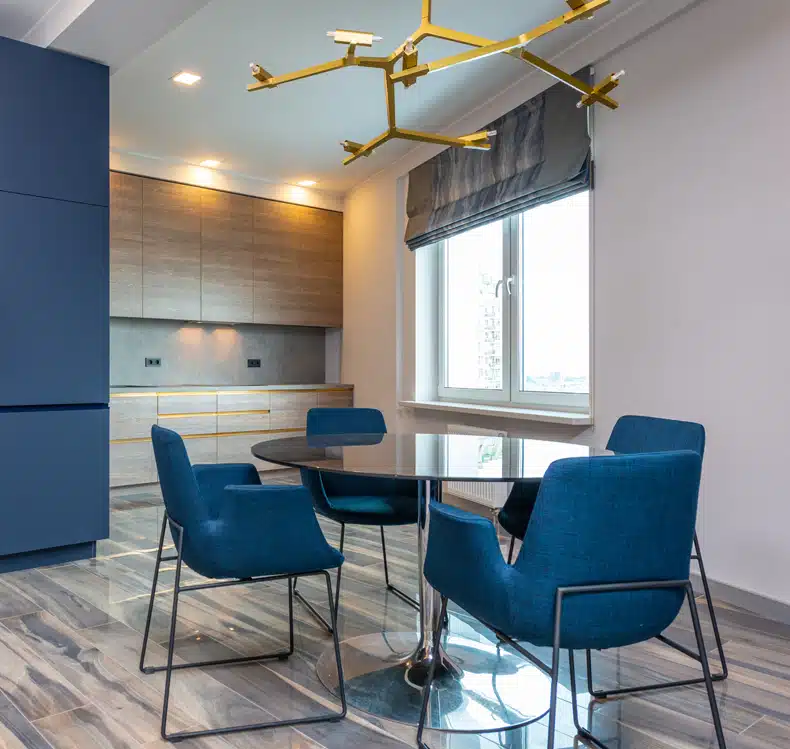 Roller shades are another simple option that's easy to operate. They often come in natural materials like jute, linen, or flax, which work well for a minimalist or boho home. But you could also choose a fun accent color to make it a focal piece for the room.
You can opt for blackout shades for a peaceful night's sleep. Or you could add a roller shade behind curtains for more control over privacy and light.
Bamboo Shades
If you like the earthy, natural look, source some bamboo shades for your home. They're made from sustainable, eco-friendly bamboo and are great for blocking light. Plus, they give you complete privacy and will help to keep warmth in during the winter months.
Bamboo shades work well with a neutral or warm color palette. They're ideal for a boho minimalist bedroom or living room.
Shutters
This classic window treatment has been around for a long time, but it still works. Shutters are a nice addition to a minimalist home, and they have a classic vintage feel. They look stylish and are practical, especially in the living room or kitchen. You can keep the wood frame natural or paint it to match your color scheme.
As for sustainability, shutters are handy in the warmer months as they keep heat out. But they don't give you as much control over how much light you let in. It's either all or nothing with shutters, unlike curtains or blinds.
The Wrap Up
Each of these simple window treatments is ideal for the minimalist home. There's something for everyone, from functionality to look.
Let me know which style you'll use in your home – share in the comments below! And follow Quiet Minimal for more interior design and minimalist living tips!