If you've been dreaming of the beach, here's how to create a beachy boho bedroom! Channel those beachy vibes and transform your bedroom into a gorgeous space.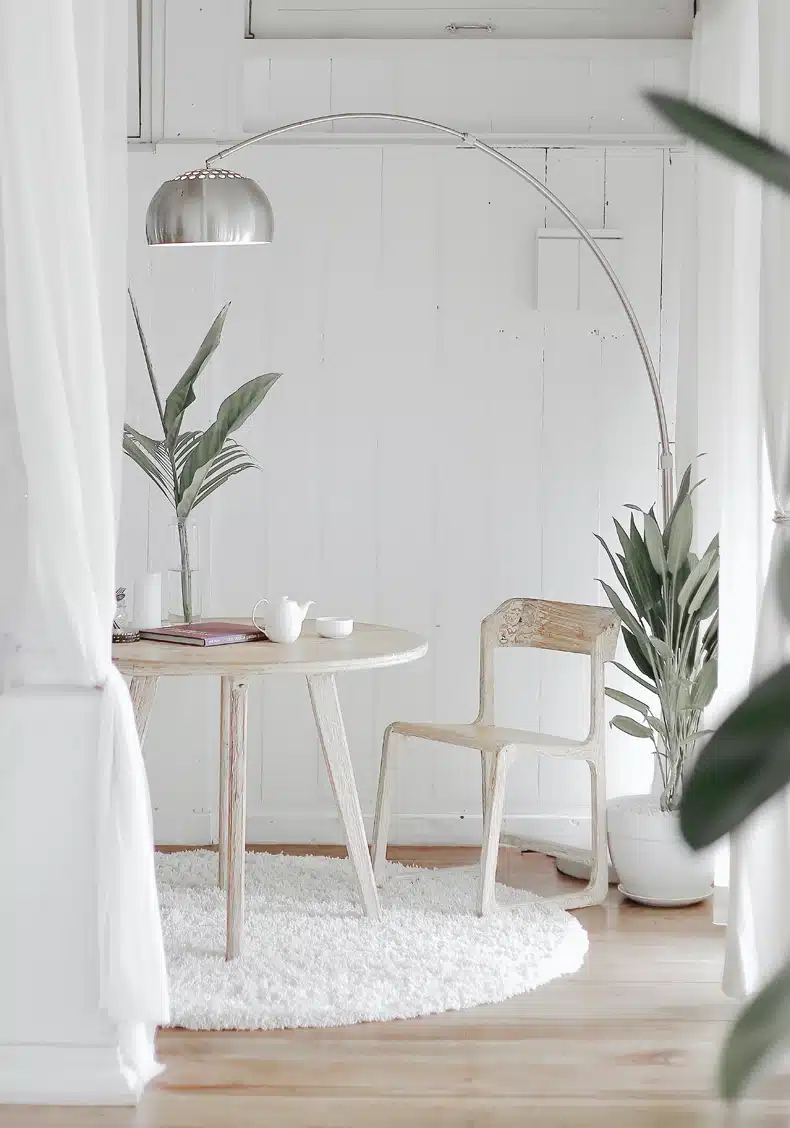 The coastal look has long been a favorite in interior design. But you can update that with a bohemian and beach-style combo, bringing it into the 21st century.
With this fusion of design styles, you can create a gorgeous bedroom. It's inspired by a coastal color palette and boho elements for a relaxed yet stylish look.
Read on to learn how to decorate a modern boho beach bedroom!
Introducing the Boho Beach Style
The Bohemian style came from free-spirited, free-thinking French intellectuals. This aesthetic rebelled against the strict rules of formal interior design. Instead, it focused on creating a cozy atmosphere with a laid-back feel.
So, the boho style often features bold colors, glorious patterns, and tons of texture. It doesn't all need to be matchy. Instead, it embraces an eclectic, unique look, and somehow, it works.
As for the coastal look, it features a color palette inspired by the sun, sea, and sand. You'll also commonly see distressed wooden furniture, natural materials, and beachy accessories.
Both these styles embrace a relaxed feel and a love of the good life. So, you can combine them to create a fresh new look.
How to Create a Boho Beach-Themed Bedroom
Now, you should have an idea of what a coastal boho beach bedroom could look like. And so, it's time to share these simple yet effective tips for transforming your bedroom.
Select Your Beachy Color Scheme
The first step is to choose the color palette for your beachy boho bedroom. Often, coastal-themed rooms feature blue and white as the main colors.
But many other colors can make up a beachy color scheme. Think of the natural tones you see along the coast. Gray, beige, brown, and sandy shades all work well.
However, if you don't like the color blue, don't worry. Instead, you can incorporate plenty of white to create that same beachy feel. Then, layer in earthy colors like beige, sand, brown, and orange. And you'll have a beach-inspired palette that omits the color blue.
If you prefer an edgier feel, work in some black accent pieces to modernize the look.
Choose the Furniture for your Beachy Boho Bedroom
Once you know what color scheme you'll go for, it's time to choose your furniture.
Don't worry if you don't have a budget for brand-new furniture. You'll find tips for DIYing a beach look on your existing pieces. Plus, you can create a beachy look with just a few well-chosen accessories.
But if you need some new bedroom furniture, look for natural wooden pieces. Even better if they are white or have a distressed look to recreate that beachy vibe.
DIY the Distressed Look
A key element of the beach style is distressed white wood. Whether it's a table, chair, or bed frame, it simply works. It creates that lived-in, well-loved vibe of coastal homes.
And the great news is that you can DIY this for pennies. There's more than one way to do this. For example, you could paint your furniture white and then sand it down for that distressed look.
Or you can create the coastal style by dabbing your brush a little haphazardly over the wood. It doesn't need to be perfect – don't paint it in strokes as you normally would. You want it to look a little uneven and rustic!
Finally, you could whitewash your bed, cabinets, or chest of drawers for that coastal look.
Incorporate Some Bohemian Patterns & Textures
So far, we've been channeling heavy beach vibes. But now, it's time to incorporate more boho elements to even it out.
Boho style favors eclectic patterns that many wouldn't place together. So, think about how you can add some fun patterns and textures to your bedroom.
A great way to achieve this is by using blankets and throw cushions. You can find gorgeous textured cushions with pom-poms or tassels. Or you can choose some cute patterns that will add another layer of interest to the room.
Incorporate Some Global Elements
The original bohemians were free-spirited nomadic souls. And where they traveled, they took inspiration from what they saw around them.
That's why Oriental rugs, mandalas, and ethnic patterns are common elements of the boho style.
So, think globally and incorporate some gorgeous items from around the world. You could collect them on your travels or buy them online from ethical sources.
For example, you could look to Morocco, India, and Indonesia for inspiration. You'll find many beautiful pieces, such as ceramics, tiles, carpets, and more.
Don't Forget the Magic Ingredient: Plants
Every bohemian beachy bedroom needs at least one pot plant. (But the more, the better is my rule!).
Any type of plant will brighten the space and improve your mood. But tropical plants work especially well in a beachy boho room. Go for plants with thick, rubbery leaves and gorgeous flowers; it will feel like you're on a tropical island.
You can perfect the look by ditching the plant pot and using a woven rattan basket for your plant.
Deck the Walls
Now, it's time to turn your attention to the walls. Here, you want to decorate with items that make you think of the beach and the waves.
Think beach prints, a surfboard, or seascapes. If you're crafty, you could work wonders with some driftwood. Or you could turn to Etsy if you want something ready-made.
We can't overlook macrame wall hangings – a mainstay of the boho look. These fit perfectly with the beachy vibe, and you can also DIY them if you're willing to learn how! 
Follow these steps to make your own macrame wall hanging:
The right accessories will transform your bedroom into a gorgeous beach hangout. So, you'll feel like you're on vacation all year round.
Add Some Beachy Accessories
Every coastal boho beach bedroom needs some carefully chosen accessories. They will add the final touches to your room and create that strong sense of place.
Start with shells. A large conch shell will look gorgeous on a mantelpiece, shelf, or bedside table. Or you could create a shell picture frame or artwork with smaller shells.
Depending on where you live, you could look for shells on the beach. Or you can find some gorgeous pieces online, like a simple shell mandala.
Other beachy accessory ideas include woven baskets or a vase of foliage.
Think About the Lighting
Lighting can make all the difference in how a room feels. And with that in mind, I always recommend maximizing the natural light as much as possible. You'll create that fresh, breezy coastal feel!
You can use a thin, gauzy curtain to let in more sunlight. And then, you can add extra lighting for those cozy evenings.
A shell chandelier is a cute idea for a boho beachy bedroom. Other alternatives include funky Turkish lanterns – especially in teal and blue shades.
Mini lanterns are also a nice touch, or you could go for the classic scented candle.
The Wrap Up
You'll love your bedroom more once you've transformed it using the beachy boho look. So, if you've always dreamed of living by the sea, this is the next best thing.
A beachy boho bedroom is a cozy yet refreshing space. So, it's perfect for relaxing and rejuvenating. And you'll feel happier coming home to it at the end of every day!
And as you can see, it's difficult to create. So, go ahead and get started on your coastal boho bedroom.
Let me know if you have any other ideas for a beachy boho bedroom in the comments below!
Follow Quiet Minimal on Pinterest for more minimalist living and home design tips.